Camelot Lounge, January 22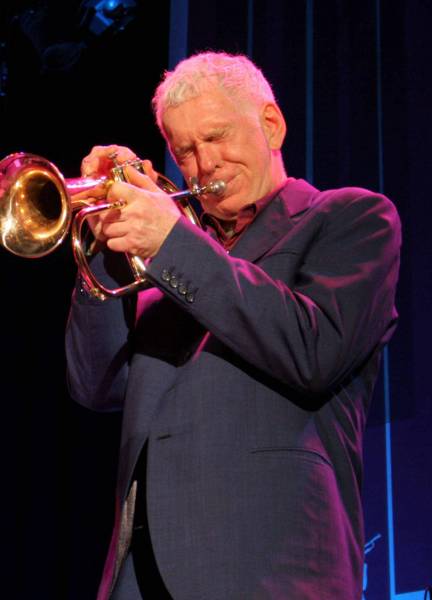 7.5/10
When Vince Jones returned for an encore the sold-out room erupted with cries for this or that favourite from the last thirty-five years. Jones politely shrugged them aside, telling us that while they were good songs, he had to keep moving forward. And perhaps this is part of Jones's timeless appeal: the repertoire constantly evolves with new material, and yet the total experience is not so different from what fans fondly remember from three decades ago.
On this night two songs received a first airing, Did You Ponder? and So, and both effortlessly slipped into the soul-jazz mainstream of Jones's work; music with strong slow-to-medium-tempo grooves and interesting harmonies, and a serve of sweet-and-sour-ballads on the side.
His timelessness is also furthered by a complete lack of guile. The fluffy-edged notes forming his flugelhorn solos, the keening quality to his voice, the delightfully-phrased singing and the softly-spoken song introductions all bespeak an honesty and warmth of heart that the audience latches on to, however familiar or foreign the song.
Then there is his band. Jones has always skimmed the cream off the top of the Australian jazz scene, and his musical director and co-composer for the new century has been Matt McMahon, a pianist with a knack of enhancing the work of amazingly diverse artists, joined by the top-shelf rhythm section of bassist Brett Hirst and drummer James Hauptmann.
Collectively they were capable of providing Jones with anything from a cushion of air to surging propulsion, although McMahon was sorely tested by the freshly-tuned piano's pitch having wilted in Friday's fearsome humidity. This leant an unlooked-for honky-tonk flavour to the material, but did not stop him playing some sensational solos, including on Van Morrison's Ballerina and Wonderworld, Jones's satirical poke at the likes of Big Clive Palmer. Hirst's finest solo came on a reading of John Lennon's Oh My Love that was exquisitely realised by the whole band.