York Theatre, November 17
8/10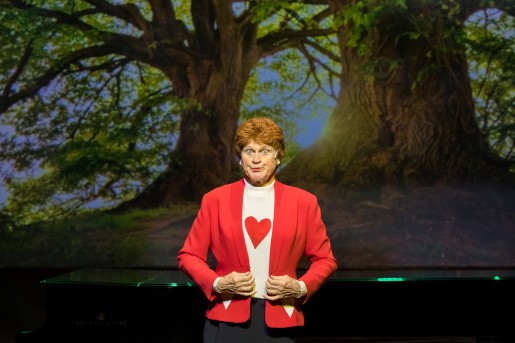 So here's another idea for a voice to parliament: the Wharf Revue team performs weekly for a joint sitting. Not only would it distract members and senators from the daily slog of calculating the worth of their super by the time they're 70, it would function like a mirror, and the pollies could see for themselves when they were being especially silly. Well, some would.
Since Jonathan Biggins, Drew Forsythe and Phillip Scott created their last show, the pendulum has swung, and the mob who might be considered a tougher target is back in power. Many a satirist might have swapped to bonsai pruning or sough dough baking, but these lads are made of sterner stuff. In fact, so abundant were their Labor jokes that you'd barely have known Peter Dutton existed – assuming he does, and is not just a device for warming the Opposition leader's seat until nearer the next election.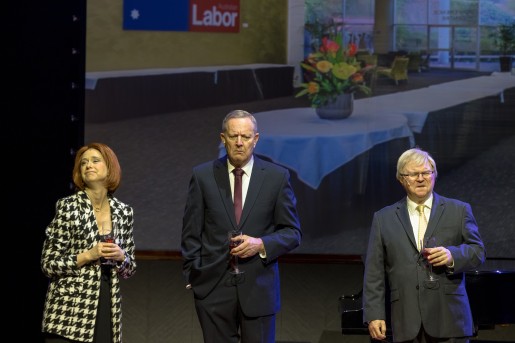 Interestingly, some members of the new government turned out to laugh at themselves. Yes, there were Tanya Plibersek and Tony Burke having a chuckle, where Morrison, Abbott and the rest probably saw the Revue as some left-wing conspiracy to deny them their dignity, not understanding they'd done that all by themselves.
Even without the obvious targets, the show's 22nd edition was as strong and sharp as any I recall – especially the first two thirds. After that they performed Ghost Soldiers (based on Ghost Riders in the Sky) about our soldiers in Afghanistan. Not only was it the first respite from almost constant laughter, it was also unusually poignant, so it took us a while to reactivate our mirth muscles fully, despite Mandy Bishop following with a boot-scooting Jacqui Lambie at the Tamworth Country Music Festival.
Bishop also delighted as Allegra Spender in a very teal take on Big Spender. Drew Forsythe reprised his Pauline Hanson – the gift who keeps on giving – better than ever as the Queen of Hearts in Albo in Wonderland (which also included the Mad Katter). Elsewhere Scott was Rudd and Boris Johnson (the latter being stood up by everyone at his farewell party), and Biggins (as well as King Charlie and Keating) was Peta Credlin (whose wish-list to Santa presumably contains what she wants to befall the long inventory of those she hates).
See this. Laughing cures many ailments.
Until December 11.