Concert Hall, October 27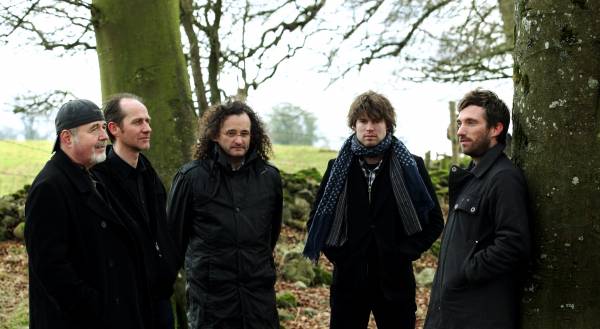 Here was a concert to blaze in the memory. Rather than settling for being one of the great fiddlers of Irish music, Martin Hayes had to ask "What if…?", and assemble a band to shroud that music in a fine mizzle of mystery once more. He knows there is no greater disservice to a tradition than slavishness. Reverence, yes, but any tradition must evolve, and the Gloaming should see Irish music thriving for another generation.
Part of that mystery comes from the joker in the pack, New York pianist Thomas Bartlett, who applies fresh harmonic and textural thinking to well-worn musical paths with the playfulness of one doodling a moustache on the Mona Lisa. Part is Caoimhin O Raghallaigh, who could play the hardanger (an eight-string Norwegian fiddle) so softly and sparsely it seemed like a voice echoing from an ancient past and a lone survivor of an apocalyptic future rolled into one.
Part is Iarla O Lionaird, who sings in Gaelic, yet you need not understand a word to hear the raw honesty bleeding from a song. While the band lit up such traditional tunes as Allistrum's March and Samhradh Samhradh, at least as enthralling were the originals, generally based on poems, old or new, collected by O Lionaird.
Hayes has been working with guitarist Dennis Cahill for two decades. It shows. Like all truly great musicians Hayes has a quite miraculous sense of rhythm implicit in the way he phrases melodies. Cahill's infinitely nuanced role is to enhance that unobtrusively, and then, when a groove condenses, to boost its momentum.
At the centre of this heightened art is Hayes, himself, with his gorgeous, limpid tone and his way of imbuing every line with melancholy beauty. He is a magnificent musician, and the Gloaming has unleashed a gentle revolution with implications for countless idioms.
Both O Raghallaigh and Bartlett were childhood fans of Hayes. Perhaps there was a child in the house on this night whose life has been changed forever.