Foundry 616, December 3
8/10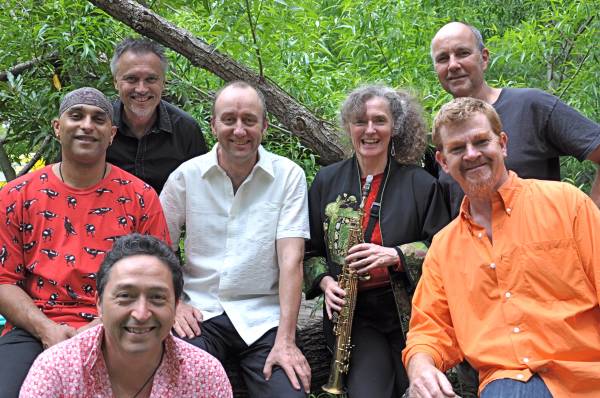 All music that is not idle display is a dialogue of sorts. Across this night came dialogues between music and room, music and audience, players and compositions, players and their instruments, improvisers and their collaborators and even between the first act and the second.
In a superb piece of programming Chris Cody played a solo piano set before The catholics, and here the dialogue was often between left hand and right. Rolling left-hand ostinato figures carrying whiffs of North Africa underpinned and interacted with right-hand lines bearing vague echoes of Ravel, Debussy and Satie, and more overtly a wistfulness suggesting veiled regret or loss. On the one standard, Lover Man, Cody's touch and dynamics were as telling as an exceptional singer whispering poignant lines of lyric in your ear.
He was such an ideal foil for The catholics because his music was like a one-man encapsulation of the dialogue that bassist Lloyd Swanton's band has been having for 25 years between jazzy improvisation and grooves derived from Africa and the Americas. Amid inevitable personnel changes only Swanton, saxophonist Sandy Evans and trombonist James Greening have survived from the outset, yet in terms of breadth of colour and depth of groove this is surely the septet's finest incarnation. Adding weight to the repertoire Swanton has incorporated pieces from his heartfelt masterwork Ambon, originally scored for a dozen players (including members of The catholics), notably Darkest Days, a 12/8 lament that could also be construed as hymn to resilience, featuring sand-blasted tenor saxophone from Evans. There were several striking solos from guitarist Jon Pease, a plunger-mute solo from Greening to live in the memory and, alongside his work on accordion, a delightful melodica solo from Gary Daley. Drummer Hamish Stuart and percussionist Fabian Hevia ensured every rhythm fizzed, but more telling than any individual performance was the abiding sense of the band having a collective heart as big as a house. And it was this heart that was having the dialogue with the audience.