Ensemble Theatre, September 2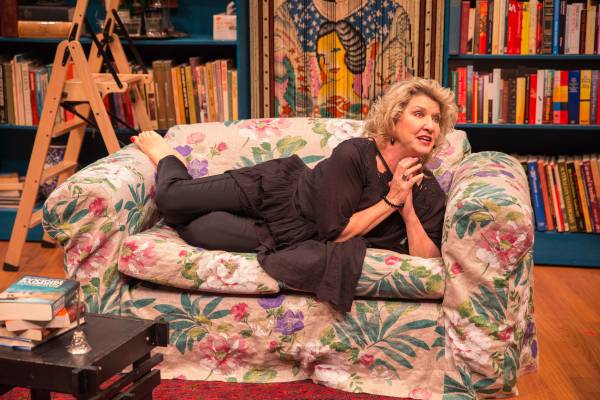 Can I speak off the record? The problem, you see, is that this is the sort of show at which we beard-tugging critics are supposed to sneer; to denounce its modest artistic ambitions; lampoon its broad appeal. But, between you and me, it's actually rather fun. And funny. And such a tour de force for Amanda Muggleton that it's hard to imagine anyone doing it better.
Roger Hall's one-woman play has been sufficiently tarted up by Rodney Fisher for the director to receive an "adapted by" credit, and he and Muggleton have certainly milked every laugh.
Muggleton plays Deb: book-mad wife of a sport-mad lawyer and mother of two children who have flown the coop. In short her life needs spice, but the book club she joins is more yoghurt than cayenne. As Deb introduces us to the members she becomes them: Welsh Millie, bumptious Meredith, predatory Steffi, pregnant Caroline and so on. Each (with the exception of the rather anonymous Trish) is archly brought to life by Muggleton's dashing virtuosity, and her complete ease was especially evident when she stepped out of character to tease a hapless patron caught napping in the front row.
When it is Deb's turn to host the club she invites Michael, an author, and suddenly she has more spice in her life than a Vindaloo curry. Muggleton portrays Michael (and the other males) with as much panache as she brings to the female characters, and her depiction of sex from both points of view is uproarious.
Her ability to roundly meet the multifarious demands of 100 minutes alone on stage are matched by Fisher's solutions to the one-woman show conundrum of moving the performer about the set (that he designed himself) in ways that are logical and fluid, while maintaining interest and momentum.
Yes, it's lightweight, frothy and only mildly poignant, yet both the play and Muggleton are marvellous at being exactly what they are. Just don't let it get around.
Until October 3.