City Recital Hall, January 19
8.5/10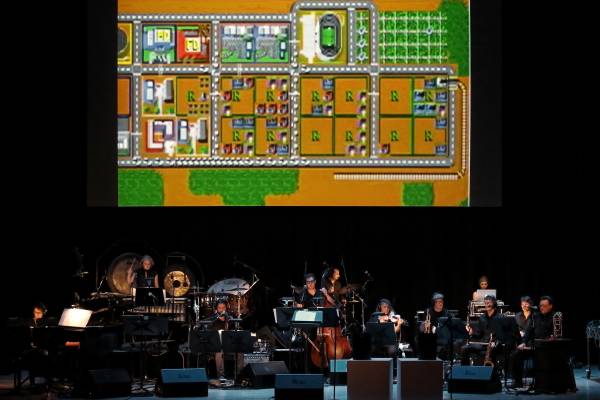 Here was a genuinely audacious piece of festival programming. Canadian composer Nicole Lizee leaves you wondering whether you have just witnessed pop culture being turned into high art, or vice versa. The answer, of course, is that the line has been obliterated.
Also a turntablist and electronics wiz, Lizee appropriates anything that stirs an idea or fulfils a need. Two of the four works presented, David Lynch Etudes and 8-Bit Urbex, incorporated the most successful marriage of music and image I have encountered. Ever. Neither was subservient to the other, and neither had a reason for existing without the other. The mood, meanwhile, flitted between reverence, gentle mockery and nostalgia.
In the first, performed by Canadian pianist Eve Egoyan (with Lizee's electronics), slices of Lynch's works were extrapolated and manipulated to function much as choreography does against a ballet score, while sometimes also augmenting the sonic palette. The film elements were mashed, mangled and repeated to become as much a part of the score as a musician in the act of playing. The effect was both breathtakingly inventive and extremely witty.
8-Bit Urbex used snatches of early video games in the same way, this time the score (with its ferocious metrical challenges) being realised by a 10-piece version of the Australian Art Orchestra (AAO). Notable elements included Robert Fripp-like guitar foregrounds from Canadian Steve Raegele, and a whirlpool of slapstick theatre and engaging musicality when Tristram Williams and Peter Knight submerged their trumpets in buckets of water.
Lizee and Martin Ng performed a short piece of lesser interest for four turntables, before the AAO returned, joined by singer Gian Slater for Karappo Okesutura. Again a mishmash of film and video-clip sequences were choreographed against music that stretched and compressed assorted hit-song titbits, with Slater's part resembling a karaoke singer in the grip of a psychedelic delirium. On a snippet of Endless Love the versatile Williams, who also conducted, sang Lionel Richie's part to Slater's Diana Ross. The term "avant-kitsch" springs to mind…