Years after he had a hit with a bossa nova version of Paul McCartney's song The Fool on the Hill, Sergio Mendes received a letter from the Beatle thanking him for his interpretation. Burt Bacharach was similarly appreciative of what Mendes did with The Look of Love. In the late 1960s Sergio Mendes and Brasil '66 were a kind of machine for making hits, thanks to the pianist's ability to "Brazilianise", as he puts it, other people's songs.
"Brazilian music is a special kind of music," he says on the telephone from Los Angeles, where, now 77, he has lived for many years. "I'm making a new record right now, and people come in to listen and they immediately have a smile on their face because it makes them feel good. It's joyful and it's positive, and I like that very much. That's what I've been doing for a long time: beautiful songs, great melodies, great harmonies and rhythms."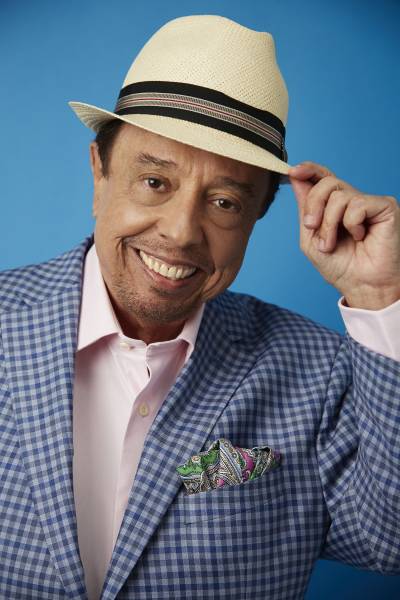 Certainly all those qualities were hallmarks of that run of world-wide hits that began in 1966 with Mas Que Nada – and this at a time when a song in Portuguese (or any other foreign language) had a tough time making any impact in the English-speaking world. In the wake of the success of Mas Que Nada Mendes immediately began to hear the bossa nova potential in other songs.
"I was spending Christmas in Mexico with my friend [label owner and trumpeter] Herb Alpert," Mendes recalls, "and he bought the [Beatles] album The Magical Mystery Tour, and I heard that Fool on the Hill melody, and I said, 'Wow, I think I can do a totally different arrangement.' So I had the idea, and I came back to LA and we recorded the song. Same thing with The Look of Love. It's a wonderful melody. With Scarborough Fair I heard the Simon and Garfunkel record and again it was a kind of a melody thing, that I felt that I could reinterpret it and bring a whole new arrangement for the song."
This process was not something he ever formularised. "It's about your taste, your intuition and the courage of doing it," he says.
Having begun studying classical piano when he was seven, Mendes fell in love with jazz when he was about 13, and was working in the clubs of Rio de Janeiro when the bossa nova phenomenon first emerged in 1958, courtesy of composers like Antonio Carlos Jobim. He was immediately smitten with this new, gentler, jazz-inflected version of the samba rhythm, and consequently in the early 1960s he was befriended by countless jazz greats in the US, because he brought a sort of "legitimacy" to a bossa nova groove for which they were all striving. Recordings with the likes of saxophonist Cannonball Adderley and flautist Herbie Mann ensued.
Besides jazz and bossa nova, Mendes has immersed himself in African, funk and even hip hop contexts. "What really keeps me going is my curiosity: my joy of learning, of working with other people of different cultures, different generations," he says. "I love that so much."
Indeed he had a hit with Mas Que Nada a second time in 2006 when he collaborated with will.i.am and the Black Eyed Peas – a version that in concert is mashed together with the original arrangement and realised with the help of a rapper.
"I bring a wonderful kid from San Francisco [Harrell Harris Jr] who does that song and two other songs with us," he says. "I like rapping, because it's like another rhythmical element. In some of the songs we did like Agua de Beber and Mas Que Nada and Surfboard it's a very natural thing. It just fits very well with the arrangements."
The current 10-piece incarnation of Brasil '66 that he brings to Australia still contains his wife, the singer Gracinha Leporace, and will be playing all the hits as well as covering other projects of Mendes's career from across the decades. "I call it a musical journey," he says.
Sergio Mendes: Concert Hall, April 8.