Drama Theatre, January 2
6/10
When Jonathon Larson's musical Rent opened on Broadway 25 years ago it was exactly 100 years after the opera on which it was loosely based, Pucinni's La Boheme, had opened in Paris. Alas Larson never got to see that opening as he suddenly died of a brain aneurism on the day of the first preview, now 25 years ago to the month. That extraordinary tragedy rather shaded that of his story, in which the tuberculosis that afflicted Puccini's Mimi is replaced with New York's AIDS epidemic.
The relevance to a modern mask-wearing audience is blinding, yet the show's impact is muted. Partly this is because Larson let too many songs slip into his sung-through musical that were anonymous and generic, especially in Act One. The other flaw, shared between Larson and director Shaun Rennie's production, is that we aren't made to care sufficiently about the lead characters to empathise with either their tragedies or their triumphs. It all wafts past us in a blur of rather samey rock music.
One triumph, though, was unmistakable, and this was that musical director Andrew Worboys assembled a band that flattered the most pedestrian music and brought the best to vibrant life. Worboys (keyboards), Konrad Ball (bass), Nathan Barraclough (guitar), Cypress Bartlett (drums) and Ben Fink (guitar/keyboards) were the show's real stars.
Had the performers matched the band the production may have stood more chance of actually moving us. Instead you had that detached feeling of watching competent actor/singers going through the motions without ever quite believing that they believed in their own characters.
Easily blessed with the best voice was Elenoa Rokobaro as the feisty Joanne, and Tim Omaji also brought presence and credibility to Benny, the baddie who wants to turf the bohemians out his dilapidated East Village building for failing to pay the rent. Less convincing were the primary leads of Mat Verevis (Mark), Robert Tripolino (Roger) and Mia Morrissey (Mimi), who washed over us without impregnating us. Somewhere in between came Callum Francis (Collins), Seann Miley More (Angel) and Monique Salle (Maureen), with the latter's Over the Moon among the show's more satisfyingly theatrical segments.
But all members of Rennie's cast lifted when singing songs that were fully narratively and musically engaging, including Morrissey and Tripolino's Light My Candle, Rokobaro and Verevis's Tango: Maureen, Rokobaro's We're Okay, the collective's Seasons of Love and Salle and Rokobaro's Take Me or Leave Me. The difference with these is the variance of colour and mood they offer from battering rock, and therefore the chance for the lyrics to take centre stage, rather than fighting for a share of the foreground – a battleground in all rock musicals.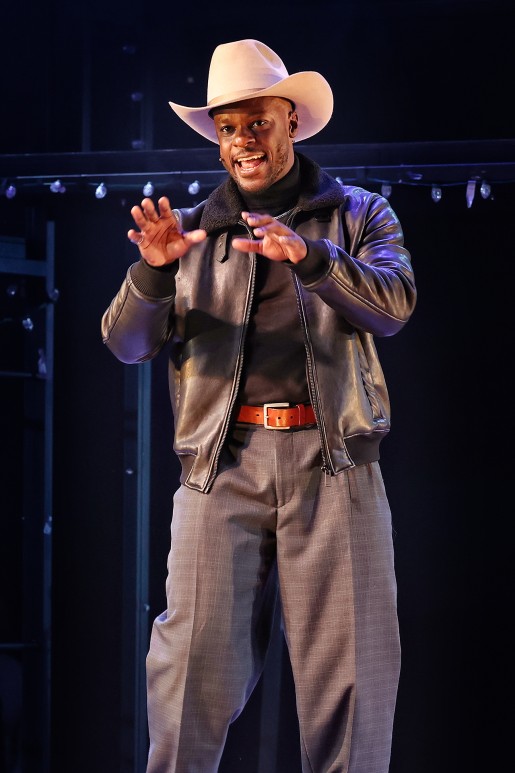 In terms of themes and tone, the abiding interest of Larson's work is his ambivalence about his own bohemians. He not only doesn't romanticise their lifestyles and predicaments, he even satirises their feeble attempts at making art. Yet he also has deep affection for this tribe of queers, junkies, wannabes, hustlers and failures, and it is this emotional connection that Rennie's production fails to engender sufficiently.
There's also a sense of freneticism being passed off as energy – which is not to say that energy is absent: it bubbles to the surface among the six-member ensemble, with Stacey Thomsett notably entertaining in her voice-mail cameos as Alexi Darling.
Luca Dinardo's choreography is nondescript, and the design elements are adequate rather than enthralling- and sometimes even irritating. The band's the one paying the rent.
Until January 31.