Foundry 616, December 10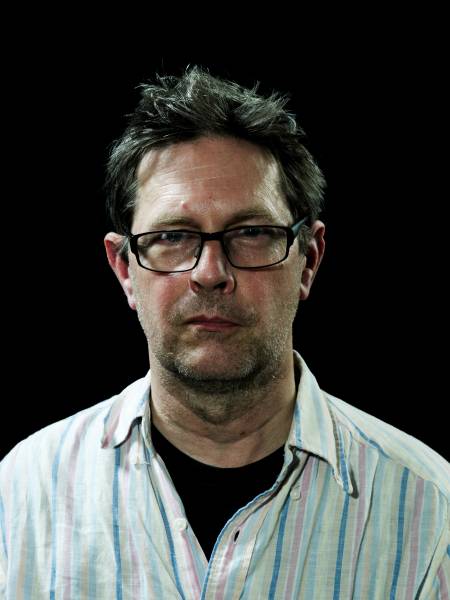 It wasn't carols, but it could have been jazz for Christmas. Just when the credit card's groaning and the heat's oppressive, along comes a concert to restore some joie de vivre. Unlike the Greeks, who invented tragedy before coming up with the antidote of comedy, jazz's originators initially made music purely to make you feel good. As it swiftly evolved it also came to express loss, heartbreak, desolation and, most notably in the work of John Coltrane, an approximation of catharsis. Phillip Johnston wound back the clock and created a repertoire for his 7tet specifically designed to plant smiles on faces.
The two non-original pieces signalled his touchstones, coming from Duke Ellington and Thelonious Monk. Both composers penned melodies to charm the listener, Ellington's overlaid with elegance and Monk's with quirkiness. Johnston's band replicated the line-up of one of his long-term, New York-based projects, the Microscopic Septet, with the four-saxophone format allowing for echoes of the Ellington sound.
Given the music was mostly blues-based, the relentlessly breezy melodies and buoyant swing could make for a certain sameness. Happily Johnston had just enough devices up his compositional sleeve to prevent monotony setting in, including the contrapuntal Satan Takes a San Francisco Holiday, the waltz-time humour of Hofstra's Dilemma and the back-beat drive of When It's Getting Dark.
The ultimate power of the material to negotiate its way out of a sameness cul de sac, however, lay in the improvising. Alto saxophonist Peter Farrar shone throughout with his fatness of tone, his leaping, jolting lines that would sometimes linger to squeeze a single note until it bled just a little, and his dialogue between jubilant frenzies and insouciance.
Slippery insouciance was the leader's preferred option on his soprano saxophone, intensifying to sprightliness on Angry Birds. Let's Coolerate One featured strong solos from both Jeremy Rose (tenor) and James Loughnan (baritone), and pianist Alister Spence comprehensively transcended idiom with a thrilling solo on Ellington's Awful Sad. Meanwhile bassist Lloyd Swanton and drummer Dave Goodman made the grooves feel like a rush of air throughout.