1 LOSS OF A MASTER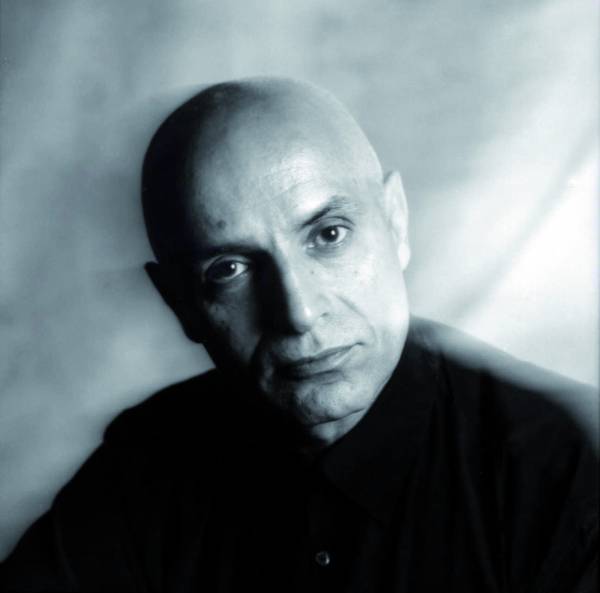 At the time of his death in late November Paul Motian was arguably the most important figure in jazz. The art form, which had been through so many evolutions over the preceding century, had largely painted itself into a corner. For all the apparent diversity of influences from across the music's history mingling with world-music elements, electronica, minimalism, cabaret and more, there was a near-universal tenet: a premium on craft. Most of the newer practitioners have frightening skill levels, partly reflecting the unquestioned wisdom that bebop should be the linga franca of jazz tertiary courses.
In fact bebop was probably the most formulaic of jazz's many idioms, and, for that very reason, it is the most readily taught. If the craft level is high enough there can be an illusion of making art that will fool most people most of the time. But craft is not art. There is more art in making a delicious raspberry jam than in being able to play I Got Rhythm in all keys at lightning tempos. But jazz schooling, jazz convention and jazz dogma – hello, Wynton! – went down that dry and dusty path, and few argued the toss.
Except for Paul Motian, and the like-minded spirits who clustered around him: most notably Bill Frisell and Masabumi Kikuchi in a group that also included Larry Grenadier, Chris Potter, Thomas Morgan, Joe Lovano, Marc Johnson, Marilyn Crispell, Anat Fort and Motian's great peer, Charlie Haden. What Motian had understood more deeply than anyone was that the only way to truly keep the music honest, meaningful, fresh and relevant was to strip away all its accumulated trappings of technique and play its essence. Not that there is anything inherently wrong with being highly skilled: the issue is the application of those skills. Motian, himself, was hugely skilled, having studied his instrument with renowned teachers and in assorted institutions for fully 12 years before he ever played professionally.
It is hard to imagine another artist outside of Picasso who has been better able to eliminate the obvious "craft" component from his or her art at will. In his last dozen years Motian began to sound like a complete neophyte who just happened to be blessed with an unerring instinct for what that music demanded, moment by moment. He had stepped outside of habit and almost outside of enshrined vocabulary to become the near-perfect improviser: one who lets his or her ears completely dictate what to play, without any interference from practice, intellect or muscle memory. Of course the great paradox is that the apparent simplicity of Motian's playing in those final years is infinitely harder to attain than all the dexterity in the world. Motian had liberated jazz from the quicksand in which it was sinking. He had shown the way forward, not through intellectual musicological analysis – that was not his style! – but by simply playing what he heard, and being honest and heartfelt.
The virtuoso drummer Buddy Rich was once played a Paul Motian solo in a Downbeat blindfold test, and described it as sounding like a drum-kit falling down a flight of stairs. He could not understand it. Where he looked for snappy technique, Motian was making poetry. Indeed Motian's playing became steadily more poetical as he aged, and the greatest poetry of his life flowed when he was in 70s.
The singularity of this bears emphasis, because most artists become more conservative in their final years, settling for reproducing what they know from long experience will work. The rare exceptions include Picasso, Becket, Robert Lowell and Shakespeare. In relation to the latter, Dominic Drumgoole, artistic director of the Globe Theatre observed in his charming book, Will And Me: " Many artists, as the dark approaches, build walls of certainty around themselves; Shakespeare, as with his protagonist Lear, sends himself out into the dark and wet night to see what life throws up. We don't buy into what he knows. We buy into his desire to know."
Motian may have recoiled at the image of sending himself out into "the dark and wet", but it would only be modesty that denied that we bought into his "desire to know". This knowing became something deeper than that which results from experimentation. It was a consummate improviser's ability to fully enter the surrounding music and simply be, rather than consciously playing an instrument. In fact, for all the fundamentally "new" playing that Motian engendered in his later years he told Chuck Braman in an extended 1996 interview (available at chuckbraman.com) that his fire-breathing days were behind him: "I don't feel like experimenting any more. I really don't. I feel like I can play however I want to play now, and it's okay."
Implicit is the simple truth that artistic boundaries are best pushed intuitively rather than as an intellectual imperative. Motian was jazz's great impressionist. As I noted in my essay The Longest Poem: 40 Years of ECM for extempore 3, his drumming let time float "in some elevated zone beyond the concrete pull of gravity, even as the music bristles with engaging rhythmic motifs. Where most drummers seek to define time in hard lines, Motian blurs and smudges it into a delicious ambiguity… Motian the composer, meanwhile – surely one of jazz's finest in the post-Monk-and-Mingus era – creates rigorous and striking contexts in which the freedom to unfolds."
2 LIFE AND OBSCURED TIMES
Stephen Paul Motian was born in Philadelphia on March 25, 1931, and grew up in Rhode Island. His parents were Turkish-born Armenians who listened to their culture's traditional music on a wind-up gramophone when Motian was a child. He became attracted to the drums by hearing someone practise a couple of blocks away, and began playing at 12, studying with respected teachers and playing in the high school band. When the Korean War broke out he enlisted in the navy, and attended the Navy School of Music. Upon his discharge in 1954 he moved to Manhattan and continued his studies, so he was 24 before his professional career really began. His early employers included Gil Evans, George Russell, Thelonious Monk, Stan Getz, Oscar Pettiford, Warne Marsh, Lennie Tristano, Zoot Sims, Coleman Hawkins and Roy Eldridge.
The most crucial association, however, was with Bill Evans, with whom he played and recorded intermittently through the late '50s. In 1959 Scott LaFaro joined Evans on bass, solidifying the trio's personnel until LaFaro's death in 1961. This band inverted the prevailing conception of the piano trio. Rather than the pianist being accompanied by a role-playing rhythm section, Evans, LaFaro and Motian evolved into three more-or-less equal voices. This was not conceived of by anyone, but was largely thanks to LaFaro's melodic counterpoint style, which demanded a fresh response from Motian, who told Scott K Fish in Modern Drummer magazine in 1980: "I played what I heard and tried to fit in with them. I never thought of playing that way. I've never pre-thought something… I think it was something that just happened."
What Motian "heard" included breaking up the "ding-dinga-ding" of the ride-cymbal pattern, and whether playing with sticks or brushes, leaving holes in the rhythm. These were crucial innovations in jazz drumming history, to rate beside those of Baby Dodds, Jo Jones, Kenny Clarke, Max Roach and Sunny Murray. The trio reached a pinnacle on Sunday at the Village Vanguard (Riverside, 1961) recorded just before LaFaro's death in a car accident.
Motian continued with the pianist into 1964, but felt more and more restricted: he was constantly obliged to play very softly, found Evans becoming formulaic in his own playing, and was enthusiastically aware of the free-jazz revolution taking place in New York. He suddenly quit Evans while on tour – a decision he came to regret in moral terms, if not musical ones. Instead he was drawn to the more open options offered by pianist Paul Bley. He also worked with the firebrand saxophonists Albert Ayler and John Gilmore, and then, in 1966, he joined Keith Jarrett for the first time, with Charlie Haden on bass.
Despite Jarrett's natural perfectionism, the scope of the music was immeasurably broad, and became more so over the 12-year span of the band's life, as it drifted from trio to quartet (with saxophonist Dewey Redman) and incorporated guest percussionists and guitarists. Motian played anything from gospel-like back-beat grooves to free-time music. He developed his ability to play time more abstractly and with more space, and even drew on his childhood legacy of Turkish music after he bought a piano from Jarrett and began to compose.
During the Jarrett years Motian also involved himself in wildly diverse side projects. He toured with Arlo Guthrie in the wake of the singer's hit record of Alice's Restaurant, including playing at Woodstock – yes, that's him in the movie. Then there was Carla Bley's Escalator Over The Hill extravaganza, which saw Motian playing anything from pastiche hotel-lobby nostalgia music to jazz/world-music amalgams with Don Cherry, and thumping rock with Jack Bruce and John McLaughlin. Many of the participants in Escalator were enrolled in Charlie Haden's rabidly pink Liberation Music Orchestra, including Motian, Haden, Bley, Cherry, Gato Barbieri, Rosewell Rudd, Michael Mantler, Perry Robinson and Howard Johnson. Here Motian played Spanish revolutionary music side-by-side with primal free music and the moving Song For Che.
3 A LEADER EMERGES
In 1972 he was invited to record under his own name for the first time by ECM's Manfred Eicher, beginning a series of albums as leader of various bands that rate among the most important releases of recent decades, especially those of the new century. Like the myriad contexts in which his drumming was heard in the preceding years, his writing for his own bands has varied enormously. There have been pounding rhythms with electric instruments, delicate piano trio pieces, swirling middle-eastern melodies and the dreamy enigmas espoused by his trio with saxophonist Joe Lovano and guitarist Bill Frisell. Both first joined Motian on Psalm, playing Motian compositions that mixed drifting atmospherics, crunching rock and curling jazz.
The bass-less trio with Lovano and Frisell was formed in 1981. Frisell was the perfect collaborator for Motian's impressionism, while Lovano's tenor saxophone sprawled across this updraught like some giant bird that need never flap its wings. In a 2008 interview I conducted, Lovano observed:
"Playing with Paul through the years has been just a beautiful exploration of music, and all kinds of different realms… He's a very mysterious cat. He's a real swinging drummer. Like you hear him on early recordings from George Russell, Al Cohn and Zoot Sims, Mose Allison and all kinds of folks, and he was coming out of Kenny Clarke, Max Roach and Art Blakey really strong, cos he was on the scene, digging those cats. He was a few years younger, but really right there, you know? And he's just developed a very personal approach to his playing, his conception and approach within the form, and creating little magical moments within the inner form. Paul is just is amazing…
"By the time I first played with Paul I was kind of into that approach, but hadn't really experienced it with the master like that. Playing whatever piece of music that we would be looking at – whether it was a standard song that Billie Holiday did, or his originals – there's just a calmness and a real sense of exploration from the first downbeat that just started really giving me a sense of how to shape the time, and to say something at a pace completely coming from the way you feel, and not the way you think it should feel, or the tempo you count off, or whatever. And so that time for me, the early '80s, fuelled all my ideas, and gave me a strong foundation as a composer and a band-leader…
"A lot of drummers play the drums. Other drummers play music. There's a fine line there. I like to play with drummers that play drums, too, but it's a different kind of music, and it makes you play in a certain direction that might be totally appropriate for that music. But I like it a little bit more open, where the breeze is blowing and it's always flowing."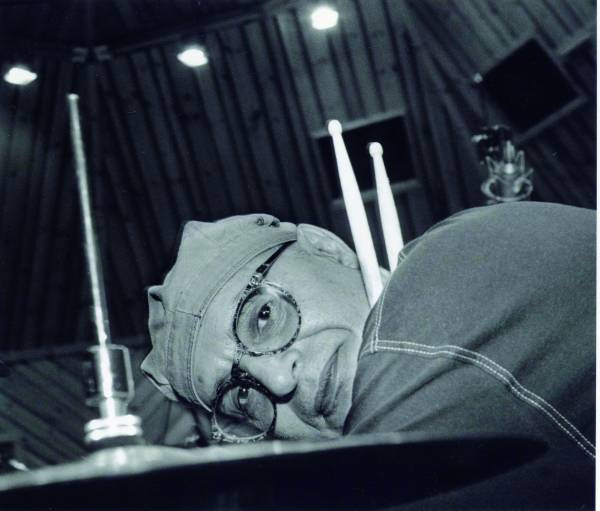 Motian reappeared with Haden's Liberation Music Orchestra, and formed a trio with the bassist, completed by the pianist Geri Allen. He and Haden also worked with Paul Bley, as did Motian and Gary Peacock. The long association with Peacock completed a circle when, in 1992, Motian sat in with Keith Jarrett's trio for the unavailable Jack DeJohnette, captured on At The Deer Head Inn (ECM, 1994). This was the first time Motian had played with Jarrett in 16 years, and it provided a fascinating insight into how his approach contrasted with DeJohnette's. Rather than add a third layer of virtuosic sparkle to the music, Motian was restrained, soft, sparse and swinging in the midst of the heady Jarrett/Peacock dialogues.
He and Peacock also formed a trio called Tethered Moon with the pianist Masabumi Kikuchi (of whom more later) and then teamed up with the pianist Marilyn Crispell, beginning with 1996's Nothing Ever Was, Anyway (ECM). These albums contain some of Motian's very finest work outside of his own bands. Crispell's austere beauty provided ample space for Motian to gently cross-hatch the shadow that silence throws. Amaryllis (ECM, 2001) represents the best of the Crispell collaboration, and has a gorgeous revisiting of Conception Vessel, the title track of Motian's first solo album. He also worked with pianists Gonzalo Rubalcaba and Enrico Pieranunzi and that most enigmatic of saxophonists, Lee Konitz, among many others. In 2003 and 2004 he recorded two albums with a Lovano-led quartet completed by bassist George Mraz and the veteran pianist Hank Jones. While there is some glorious music made, one senses a tug-of-war between the way Motian expressed the time and Jones's preference.
4 IMPRESSIONS OF AN IMPRESSIONIST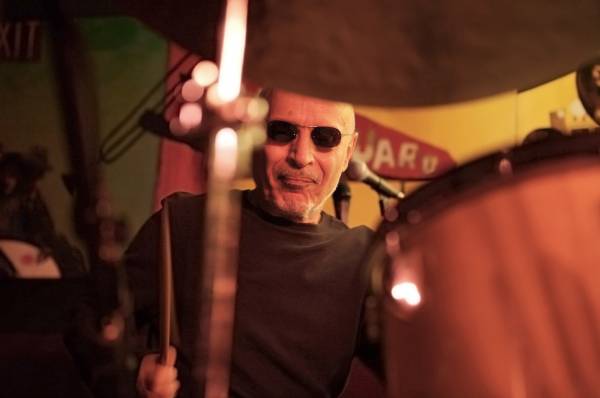 In his last six years Motian released a stream of albums as both leader and sideman. These are, without exception, such important and beautiful recordings that it is worth discussing several of them in detail. Many were made by the various bands he led, although he was still more than open to working with others if the project intrigued him and as long as those wanting his services would come to him in New York. Among those to make the journey were Swedes Bobo Stenson (piano) and Anders Jormin (bass) for the 2005 trio album, Goodbye (ECM), which ranged extraordinarily in its source material, from Henry Purcell to Tony Williams, and Ornette Coleman to Stephen Sondheim. Motian's abstractions had long been about playing the poetical essence of the music rather than reinforcing the concrete realities of time and texture. The result was music that often danced slowly in the shadowland between the three players, rather seeming to be made by them. Then Stenson would unleash a stream of pianistic consciousness, as on Jormin's Seli, while the composer painted a sepia backdrop, and Motian's brushes thickened and engraved the surface.
Beside the trio with Frisell and Lovano, Motian kept two other projects of his own on the go: Paul Motian Trio 2000, which primarily had saxophonist Chris Potter and bassist Larry Grenadier, and the seven-piece Paul Motian Band. The latter's Garden of Eden (ECM, 2006), exemplified the late flourishing of Motian's creativity, as mortality – more like a cracking whip than a tolling bell – drove him ever harder. With this album he wound the clock forward and back simultaneously: back in that he recreated an approximation of the Electric Bebop Band he pioneered in the '80s, and forward in that the colours, textures and moods were very much representative of the drummer/composer's current creative high. Besides some originals, he took the band's two saxophones, three guitars and bass guitar through journeys of rediscovery on Mingus's Pithecanthropus Erectus and Goodbye Porkpie Hat, Monk's Evidence and a brief reading of Parker's Cheryl. All were heard as though through the aural equivalent of a vaseline lens or sometimes a kaleidoscope, but with exquisite detail.
That same year he recorded a Frisell-led album with bassist Ron Carter, the title being their three names (on Nonesuch). Carter seemed an unlikely collaborator, being associated with a much more defined and linear approach to music making. In the event it succeeded brilliantly. The bassist embraced the free-range options, sometimes playing in parallel to (rather than with) the guitar and drums, and letting the time float. This was the case on such an unlikely, charming old Model T of an improvising vehicle as You Are My Sunshine, which was slowed down to ballad tempo and played as a dreamy paean to a lover.
Motian swapped between ECM and Winter & Winter to maximise his releases in the final years. Part of the series for W&W was called On Broadway, in which his trio (plus guests) played standards. One of the very best was 2007's Vol. 4. Like an old love affair that could be looked back on with fondness rather than bitterness, this music carried a misty, romantic nostalgia. Most of the 13 songs were kept under five minutes: remarkably short for such free readings of ballad-tempo standards, and the brevity reflected an obsession with distilling each song's essence, rather than straying to more oblique implications.
Such pithiness was a hallmark of Motian's drumming. Yet within this rigour coexisted both a rampant impressionism and a bursting heart, and these qualities were abundantly evident as he smeared intimation of the time on to the vivid colours and tender lines from Potter's saxophone and Grenadier's bass. Singer Rebecca Martin and pianist Masabumi Kikuchi were the guests, compounding the emotional nakedness and adding broad variation to the foregrounds of this luminously recorded album. Martin took the sentiment of Tea For Two, which time and exposure have stripped of meaning, and injected it with a quiet desperation, so the line "Can't you see how happy we would be?" was suddenly weighed with unexpected irony. Kikuchi's introduction to Never Let Me Go could be the plea of one on the edge of disintegration, shaded as much by Grenadier's rests as by his notes.
Those rests strike to the heart of the approach. Group interaction is facilitated and potentially made more telling the less everyone plays. It's a "Look not for what you can play, but what you can avoid playing" mentality. Such frugality would mean little in itself if the ensuing distillation did not result in the purest musical poetry.
The other strain to the W&W releases was a live series recorded at the Village Vanguard. The proprietors gave him regular seasons, and Motian liked the way his drums sounded there. Vol. 1 appeared in 2007, at which time Motian was probably jazz's most prolific recording artist. Every few months there was a new disc with him leading one of his bands, or contributing his extraordinary conception on the drums. For this live CD the trio with Potter and Grenadier was augmented by Kikuchi and alto saxophonist Greg Osby. It was a quintet which flared and floated with equal ease. Compared with some of the more rarefied studio sessions the music was often energetic, with impressively fat drum sounds. Motian may have been jazz's ultimate expressionist (as well as its ultimate impressionist!), but he also burned when the music demanded it. Other than Tadd Dameron's If You Could See Me Now, the pieces were Motian's: cryptic compositions with emotionally oblique angles.
5 JAZZ TURNER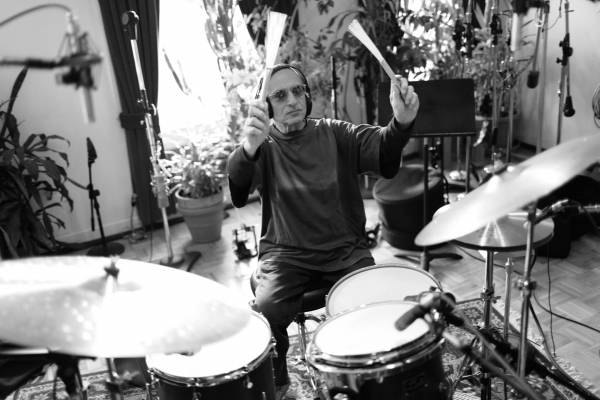 Pianists were always especially eager to work with the drummer, Frank Kimbrough and Anat Fort among them. Fort's was a feel-good story. Like many of her generation, the Israeli pianist had been besotted with the playing of Evans and Bley, and by the beautiful touch and conception behind the drums common to the finest work of both. Since moving to New York she had fallen in with clarinettist Perry Robinson and bassist Ed Schuller, both Motian associates. She asked the drummer to record with her, and he agreed to two days in the studio, with no rehearsal. He was so stunned by what resulted that he approached ECM's Manfred Eicher on her behalf, and Eicher, in a decision dreamed of by musicians the world over, supervised post production and released the album.
Vol. II ( W&W) of the Village Vanguard series appeared in 2008, Motian's playing now so rarefied as to only deal in essences. He was now a virtuoso of the actual act of creation, rather than being a mere virtuoso of craft. His obliqueness lent a mystery to all he played. He had become to jazz what Turner was to landscapes and seascapes: a painter of mood and drama, and the hard outlines of base reality be damned. Motian smudged over a pulse with joyous freedom, and inserted rhythmic epigrams into rubato music. Perhaps only Ornette Coleman had been as successful at venting pure expression while staying under the broad umbrella of jazz. For this live recording at the Village Vanguard Motian's trio with Potter and Grenadier was joined by Kikuchi, Osby and viola player Mat Maneri.
Despite being superb at sympathetically shading a soloist, Motian was also capable of mighty punches. Of course these were never flashy whirls around the kit: crassness was not in his lexicon. But some single bass drum jabs (combined with cymbal crashes) at the end of the piano solo on Sunflower and at the conclusion of The Divider had one praying one's building did not have concrete cancer. This was a monstrous sound: quite distinct from the general soft cushioning of the music's bottom end he provided. Sunflower also contained electrifying playing from Kikuchi, surely the most perfect collaborator among the many great pianists that Motian worked with, notwithstanding the fact that the list included Evans, Jarrett, Bley and Crispell. Both made rhythm entirely subservient to mood, so they worked in surges, intensifying and releasing the music against the underlying pulse.
The Italian trumpeter Enrico Rava (with whom Motian had worked on Escalator over the Hill) made the pilgrimage to New York in 2004 with pianist Stefano Bollani, and recorded the lovely Tati (ECM), which includes Motian's child-like Birdsong. They returned four years later, in a quintet completed by Grenadier and tenor saxophonist Mark Turner, whose sinewy sound brought a blast of 4am wind into the midst of Rava's warmth and melodic flair, with its trademark tinge of sadness. Not just an arch accompanist, Motian could actually make people change the way they played, and always for the better. His own rigour was a mirror that forced them to confront the "to play, or not to play" conundrum, and Rava met the challenge with deft placement of his melting lines and golden tone, while Bollani, pared back his work to a distilled beauty, with Turner functioning like a twist of lemon.
In 2009 On Broadway Vol. 5 (W&W) appeared, emphasising that there was no other small-band leader in jazz history whose groups sounded so eerily alike, despite differing personnel. Motian's musicianship and conception innately seemed to push his collaborators towards a similar sparseness and honesty; a similar disposition for rampant surprise within his trademark blurred time feels. Again he aired some rarer items from Broadway's past, preceded by the braying saxophone harmonies and pining melody of his own splendid Morrock, one of several Motian compositions to draw on his middle eastern heritage. Only Kikuchi remained from the band's previous incarnation, the brilliant pianist showing afresh how his delirious aural dreams fitted perfectly with Motian's genius for opening up the options at every turn. Bassist Thomas Morgan and saxophonists Loren Stillman and Michael Attias completed a quintet.
Motian returned to the Bill Evans repertoire for a 2010-released album bearing the pianist's name (W&W), that was actually recorded a decade earlier with Frisell, Lovano and bassist Marc Johnson. Of course they were never going to pay that misguided tribute whereby nostalgia replaces creativity, instead offering four equal voices with shifting, ephemeral roles, so that contributions from any instrument were spontaneously prioritised within the ensemble.
The Motian/Frisell rapport was always a glory. Both liked to blur lines and smudge textures, so the music repaid repeated scrutiny, because it was not just surface gestures. Contrary to some perceptions, Evans's music was never limp or effete, however gentle, and Motian's band attacked several pieces with a rambunctious swagger, even as it reinforced the drummer's great lesson: that jazz must be about high art rather than high craft, or it is nothing.
A stunning live album, Lost in a Dream (ECM) also appeared in 2010, highlighting the unique phrasing of Motian's melodies. They unfold with sudden little flurries punctuating voluptuously slow passages. This constant tension and release often lends the lines a tentativeness, like the speech patterns of one who is shy, which, in turn, imparts upon the music that most telling of emotional halos: vulnerability. It is no coincidence that these extraordinary compositions came from a drummer who smeared the implication of time on to the musical canvas as the impressionist painters did paint, and was not concerned with pulse as a statement of meter so much as an insinuation of a piece's emotional content. The album was recorded at the Village Vanguard with Chris Potter and pianist Jason Moran.
6 THE FINAL YEAR
No less than four albums appeared in Motian's last year. The first of these was Vol. III of the Village Vanguard (W&W) series, which was actually recorded in 2006, with Potter, Grenadier, Kikuchi and Maneri. Why Kikuchi has not received wider fame and acclaim remains a mystery. Originally a Thelonious Monk devotee, his mature style allows his innate humour and compassion to shine through a love of melodic epigrams. That is, he plays piano much as Motian played drums.
Maneri's rasping viola tone could sound like that of a neophyte, whereas – again, like Motian – he was actually a sophisticate using primitivism for emotional impact. A fondness for referencing a piece's melody informed his improvising, alongside a use of microtones and (like everyone around Motian) space. The viola also added an edginess to the breadth of Potter's tenor saxophone, amplifying the existing dichotomy between Potter's luxuriant sound and his switchback melodic lines. Other than the diaphanous And So To Sleep Again, the pieces were all Motian's, underpinned by the round tone, sparsity and risk-taking of Grenadier's bass. This fattened, and was fattened by, Motian's bass drum, like two foodies enjoying a long lunch.
Then came the last hurrah with Haden and Konitz, in a quartet completed by pianist Brad Mehldau. A program of standards, Live at Birdland (ECM) was recorded in 2009. The old "float like a butterfly, sting like a bee" cliche aptly catches how the alto saxophonist's lines glide, unconcerned by the prosaic world of gravity or bar-lines, before suddenly creating a rhythmic and emotional punch by stabbing a note hard. If Mehldau and Haden were inclined to make the music more romantic, Motian joined Konitz in emphasising its expressionism. As his notes became ever fewer his ability both to colour and impel – however abstractly – was a wonder of jazz.
Motian's final album under his own name – at least while alive – was The Windmills of Your Mind (W&W) recorded in 2010, with Charlie Haden's daughter, Petra on vocals. During the acclaimed documentary Sounds and Silence the composer Arvo Part exhorts a choir to "Just sing. Not like in a concert hall or on a stage. Simply sing." And that is exactly what Petra Haden did on this Motian masterwork: produce the most guileless, unaffected singing imaginable. It was as if someone had said to her, "Don't worry about trying to be a jazz singer. Just sing." The album was further proof of the heights that music can reach when all concerns of style and prowess are discarded.
Motian surrounded Haden with Bill Frisell's guitar and Thomas Morgan's bass, on material including standards, Motian compositions and a version of Tennessee Waltz. The latter was not such a big surprise, given that Haden's whole family was steeped in country music. Her voice has a little-girl fragility, and when she turned it upon The Windmills of Your Mind the effect was like a dream. The song was delivered at a tempo so slow that it was barely in motion, allowing the full weight of the gorgeous lyric to be absorbed. She reached inside the sultriness of Lover Man, and brought its physical warmth to life. Easy Living became as blithe as a stroll through AA Milne's Hundred Acre Wood, and for the Gershwins' flirtatious I've Got A Crush On You she grew coquettish, buoyed just by the gentle lapping of Frisell's guitar. I Loves You Porgy had no trace of angst, and yet nor was it emotionally barren. Rather it was a celebration of the melody, as was If I Could Be With You, with its old-world coyness and gentility.
Haden's delivery could seem so naive as to be lame, did it not dovetail perfectly with the contexts. Motian's sparseness did not always equate with simplicity, as he laid rubato figures against a pulse that sometimes was held only by Haden's floating voice. He may have said that he had retreated from the need to push boundaries, but he did it anyway, in his instinctive reaction to the music surrounding him.
Frisell shared Motian's ability to offer the most ingenuous response to a given musical situation. There is not a guitar solo in the traditional sense on the album, and yet Frisell's imprint was everywhere, whether in playing Motian's musical alter ego or in easing Haden's course through the music. He slid into the country strains of Tennessee Waltz with complete conviction, and elsewhere bridged abstractions with narrative, making it all glisten with the honesty of one who knows no other musical path but candour. It would be so easy for a bassist to mess up the chemistry between Motian and Frisell, but Morgan actually thickened it. His sound was round and reassuring amid the fragility of the singing. The bass was also the main source of any little solos, and they were glorious affairs in which plump or keening notes hung in the air amid the rustle of drums and ripple of guitar.
Motian's final recording to be released at the time of writing was the American trombonist Samuel Blaser's Consort in Motion (Kind of Blue, 2011). Blaser has always played both jazz and early music, and for this album bravely decided to combine the two. He took compositions by Claudio Monteverdi (1567-1643) and some of his contemporaries, and treated them much as one might a jazz standard: re-harmonising them, tilting the melodies to suit, and improvising on them. Rather than being hemmed in by the source material, the musicians were liberated by it. Blaser's own playing catches the serenity implicit in some of the melodies, but also unwinds to a sonic world of instinctive expression. And if you want instinctive expression it is no wonder that Blaser's primary collaborator was a drummer who naturally wilted bar-lines, blurred form and created an enigmatic haze around rhythms.
This was a superb conclusion to a life in which the level of Motian's artistry became more and more magnified as the years slipped by. Given that he was acclaimed for his work with Bill Evans 50 years earlier, this was a remarkable career trajectory, documented on around 130 albums, and via a substantial body of compositions that made him not just jazz's most important improviser and drummer, but one of its most significant composers. His drumming could be so sparse and gentle as be almost non-existent, or it could be as primal as anything that Art Blakey, Elvin Jones or Milford Graves ever produced – just listen to his Sting A Ring on Paul Bley's Memoirs album (Soul Note, 1989). But more than anything Motian was the musician who saw that the principal whereby the statement of a melody is usually intermittent rather than constant could also be applied to rhythm. The warmth and humanity of his playing will be immortal, and his influence will only grow.
10 MOTIAN MASTERPIECES
Bill Evans – The Village Vanguard Sessions
Charlie Haden – Liberation Music Orchestra
Charlie Haden – Ballad of the Fallen
Keith Jarrett – The Survivors Suite
Paul Motian – Bill Evans
Paul Bley – Not Two, Not One
Marilyn Crispell – Amaryllis
Paul Motian – I Have the Room Above Her
Paul Motian – On Broadway Vol. 4
Paul Motian – Village Vanguard Vol. III
(This essay was first published in 2011.)