It was just an old, dusty trunk in a Mumbai warehouse – one that EMI was cleaning out prior to its demolition in 2003. The trunk had Chinese writing on it, and inside was a treasure: the mother-shells (from which 78rpm records were made) of 800 songs recorded in Shanghai, mainly during the 1930s, in a style called shidaiqu: a blend of jazz and Chinese folk music.
This discovery led to a CD release of some of the songs, and that, in turn, has resulted in the creation of a cabaret show, Shanghai Mimi, based around the material.
"When I heard this CD I thought it was immediately familiar," says Douglas Hunter, the show's creative producer. "Even though they're singing in Mandarin, musically it was immediately familiar to me. That's what grabbed me, and that's really where the whole show came from. It is from me thinking, 'This has got to be exposed, because people will absolutely love it.'"
Hunter was presenting La Clique in the Famous Spiegeltent at Auckland Festival in 2007 when he first heard it. "Auckland central city is now about 40% Chinese," he says. "So I was putting up advertising, and I was thinking, "The people just outside the door are not going to come through the door, because it's not for them.'" He discussed the dilemma with the show's director, David Malakari, who agreed that they didn't know how to attract that audience. Then he gave Hunter a copy of the shidaiqu CD, and for the producer the pieces immediately fell into place: the Spiegeltent, 1930s jazz, acrobats, perhaps, and "a show that would be accessible to Chinese and non-Chinese audiences in equal numbers".
In the event the world premiere of Shanghai Mimi for Sydney Festival takes place in Riverside Theatre instead, which Hunter thinks works even better, with the aerialist acrobats having a higher ceiling with which to work.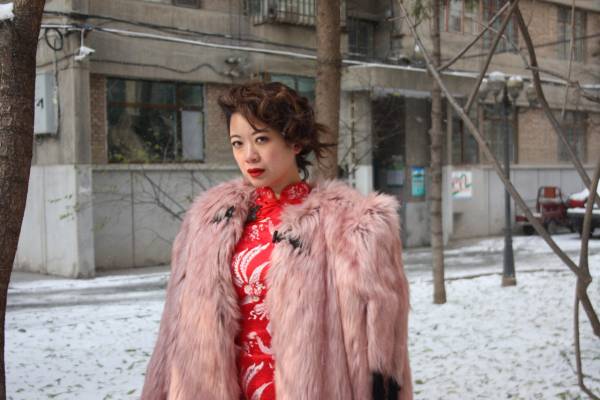 The extraordinary musical hybrid that is shidaiqu resulted from the Shanghai of the 1930s – the "Paris of the East" – being not just a major port, but a welcoming cosmopolitan city, where African American jazz musicians might rub shoulders with French ones, and with members of Russian nobility who had fled their country following the revolution. "It was a haven for people escaping other parts of the world," says Hunter, "and in that sense it was a really great cross-border cultural melting pot."
Playing the fictional Shanghai Mimi is a New Zealand-raised, Melbourne-based singer of Chinese parents, Sophie Koh, a Triple J Unearthed beneficiary, who sings in both Mandarin and English. She's joined by dancers, acrobats and a quintet, although the focus remains very much on the music. With its potential appeal for both Chinese and non-Chinese audiences, Hunter now has wider international ambitions for the show. "The inner city of most major cities now has a newly-arrived middle-class Chinese diaspora," he points out.
"There's lots of glitter and Chinese lanterns, and it will be like stepping back into a club in 1930s Shanghai. But it will also have a contemporary feel, I think. We're taking out the first four rows of seating in the theatre, and replacing them with tables and chairs, cabaret style. In fact there's a thrust coming from the middle of the stage into the audience, so a lot of it will happen right in the middle of the people. Even the aerial is brought out in front, so that will be happening above your head."
Shanghai Mimi: Riverside Theatre, January 10-20.