Flipping through records in a department store, the 16-year-old me is hooked by the cover image: an ebony man in a bright white singlet, his body arching backwards as he plays his trumpet. Miles Davis, it says. A Tribute to Jack Johnson. I ask to hear it – in those days via headphones in a particle-board booth. The music starts: some crazy R&B shuffle that's wild, anarchic, relentless. It's also much too loud, but not only am I riveted to the spot by the music, I'm too wretchedly shy to ask them to turn it down. The pounding bass makes my nose start to bleed, the trumpet's shrieking, and when my handkerchief's saturated in blood I admit defeat and flee.
Scared, shocked and awed, I later borrow it. The opening comes snarling at you like a pit bull protecting a gate. Guitarist John McLaughlin was never more incendiary, spurring Miles's most explosive recorded solo. The trumpeter had first embraced rock and funk two years earlier, loving Sly Stone's earth-moving grooves and Jimi Hendrix's trippy pyrotechnics. His first attempts were commendably exploratory, but much tamer than 1971's Jack Johnson.
Amid the ferocity, McLaughlin's flick-knife chords contained harmonies no rock guitarist would have devised. Upon moving from London to New York, McLaughlin had swiftly became Miles's favourite new musician: the latest catalyst in a series including John Coltrane, Bill Evans and Tony Williams. It was he who exposed Miles to Hendrix, and the trumpeter never made another record without a double shot of rock. Despite appearing on several pivotal Miles albums, McLaughlin never joined him full-time, being committed to Tony Williams' Lifetime. "What a perfect situation to be in," McLaughlin once told me. "Playing with Tony, and then playing with Miles whenever I was free. You can't get better than that."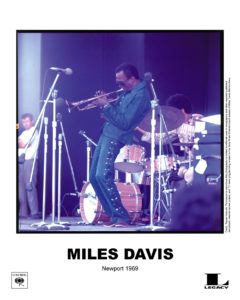 The album's two tracks, Right Off and Yesternow, were a patchwork of edits from different pieces and takes, cross-stitched by Miles and producer Teo Macero. Right Off, a jam begun by McLaughlin, was nailed into its trademark shuffle by bassist Michael Henderson (who came to Miles from Stevie Wonder) and drummer Billy Cobham. An excited Miles raced from the control booth into the studio, and unleashed that scorching solo. The brevity of Herbie Hancock's contribution is explained by his having just dropped by to say hello on his way home from the supermarket. Miles insisted he jump on a little Farfisa organ, and the impact was volcanic. Yesternow, by complete contrast, was an exercise in space and mystery.
Miles had been moving away from recording finished compositions since his haunting score for Louis Malle's 1958 film Ascenseur pour l'echafaud, wanting to maximise his players' input. Hancock said the trumpeter didn't what to hear what you knew, by what you didn't know. The Kind of Blue masterpiece was sculpted from compositional fragments, and Jack Johnson from less than that. Miles's art lay in stimulating and recognising improvisational inspiration.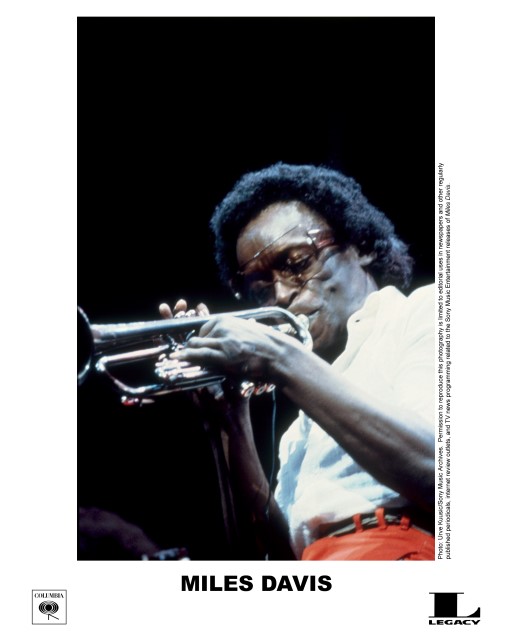 His mother had wanted him to be a violinist rather than a trumpeter. His father won out after another screaming row. Once Miles hit New York from St Louis his career flourished so swiftly that the "Davis" became redundant. Mystique swirled around him. He oozed cool and personified hip, not just with his music, but with the clothes, cars and succession of beautiful women. Yet no jazz artist outside Billie Holiday expressed such vulnerability – despite his armour-plated persona. Whether desolate or  blistering, his lines were sparse, so each note stood out with neon intensity against the churning rhythm sections. Rather than revolutionising his playing, Miles transformed its context, mixing musicians together like a chemistry experiment, as on Jack Johnson.
Jazz-rock's most lacerating album was the soundtrack to a documentary about the first African American heavyweight boxing world champion. Miles, a boxing fanatic, was super fit when he recorded it. Fast forward two decades to just before his death, and McLaughlin recalls asking him how he was: "He said, 'John, you expect me to take all those drugs, score all those girls, play all those notes and live?!'" May 26 would have been his 94th birthday.
A Tribute to Jack Johnson: via Apple Music and Spotify; on disc from Birdland Records.