Campbelltown Arts Centre, September 14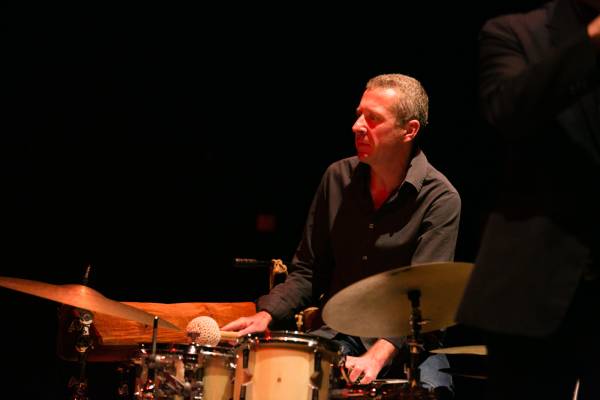 Mujing expresses the idea of two trees that grow in close proximity entwining and merging into one visual entity, while maintaining separate root systems. So several sections of this hour-long improvisation conceived by Simon Barker (drums, percussion) grew out of duets, while the title was also relevant to the intertwining of Korean, Japanese and Western approaches to improvisation.
Barker's deep study of Korean music has spawned a long and fruitful collaboration with Bae Il Dong, an eminent singer within the age-old Pansori tradition. For Mujing the pair were joined by regular collaborators Phil Slater (trumpet), Matt McMahon (Fender Rhodes) and Carl Dewhurst (guitar), plus Australia's foremost shakuhachi player, Riley Lee.
A duet between shakuhachi and trumpet began, with long, lamenting notes winding about each other like dual routes to a distant destination. The drums and guitar joined to make a quartet as soft as a fading dream, and it was a singular joy to hear music that beckoned you forward in your seat rather than pushing you back.
When Bae entered it was as though a switched had been flicked to "drama". Pansori singing combines phenomenal control with a wild sense of abandon and sudden squalls of raw emotion. The language barrier may have robbed us of the narrative content, but it could disguise nothing else about the sheer truth and force of his voice.
After this a solo McMahon took the foreground, dropping bell-like notes into a black pool of silence, and it was deeper still into the piece before any rhythmic propulsion was applied. But it was like a blowtorch when it came, with thundering drums and distorted guitar. This unwound to a shakuhachi/guitar/Rhodes/trumpet quartet that blended serenity and foreboding in equal measure. A particular highlight was a more traditional duet between Bae and Barker, fusing ritual and freedom.
This work would stand tall on any concert stage on earth, and is one of the finest cross-cultural musical collaborations I have witnessed.