Clarendon Guesthouse, November 30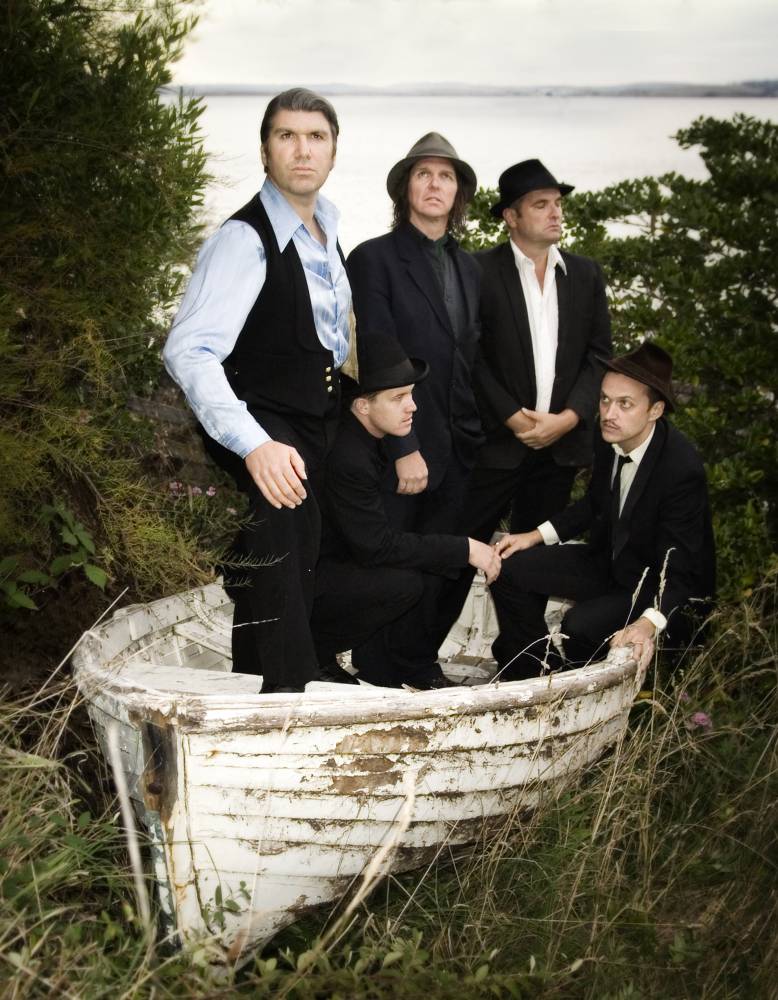 Check each egg before you eat it. Mikelangelo told us he was hatched from one (an indeterminate time after a frenzied splicing of his parents), and dipping your spoon into something similar would be a disturbing way to start your day. It was alarming enough entertaining the now full-grown Balkan singer on my knee; another beleaguered audience member had to wear him on his shoulders.
Mikelangelo and the Black Sea Gentlemen are not so much a band as a fully-fledged philosophy played out on stage to musical accompaniment. That philosophy – in a nutshell, and allowing for cultural discrepancies – is that death is inevitable, possibly imminent, and probably involves an eternity in a slow-combustion stove. There's nothing quite like Balkan nihilism layered with half-baked cowboy revenge tragedy.
As ever Mikelangelo's accomplices were the sort with whom Ivan Milat probably played cards and Simon Gittany may have swapped girlfriends. These are gentlemen whose effect of small dogs is similar to wrathful thunderstorms, yet who extract the most dulcet sounds from innocent musical instruments – possibly under threat of torture.
So around Mikelangelo's imposing baritone – a major influence on Elvis Presley (or vice versa) – came Rufino's disarmingly mellifluous fiddle, The Great Muldavio's clarinet (complete with woody echoes of Acker Bilk), Guido Libido's accordion (and flaring silent-movie eyes) and Little Ivan's big double bass.
They may be throw-backs to a forgotten gene pool, but they command the transformational wizardry to change from Gypsies to cowboys at the whim of a song title, and Ten Long Years in the Saddle was a complete spaghetti western condensed into a hit single that never was.
Despite being capable of scaring grown men into discovering religion Mikelangelo is also cunning enough to have assembled not just four fine players, but four potential front-gentlemen, each of whom had his moment in the pale sun. Is this the funniest band in the country? That's best answered on a postcard when far, far away.