City Recital Hall, June 13
6.5/10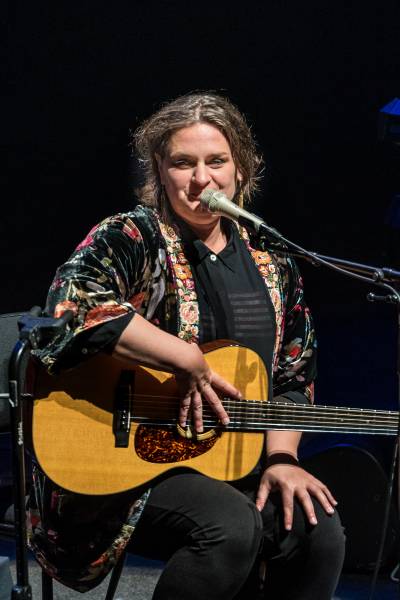 Like the other party in a thorny marriage, Madeleine Peyroux can vex as much as she enchants. After an intimate opening, in which she just accompanied herself on acoustic guitar for three tunes, an expert band joined her to revisit the song that opened up the world: Leonard Cohen's Dance Me to the End of Love. Here was her eccentricity encapsulated, with that elastic phrasing and voluptuous sensuality on the positive side of the ledger, and her pitch insecurity on the negative.
She was good enough to give Between the Bars an undercurrent of intensity, like a dangerous tow beneath seemingly placid waves, and somehow this made any waywardness in her intonation almost forgivable, as one forgives late-period Billie Holiday. And as with this great predecessor (with whose voice Peyroux's shares some traits), she had vulnerability oozing from songs including All My Heroes, as if they were open wounds. This vulnerability – so real you want to rush up and reassure her – is native to her upper register, however: the very part of her range where her pitch is least secure. Now there's a conundrum.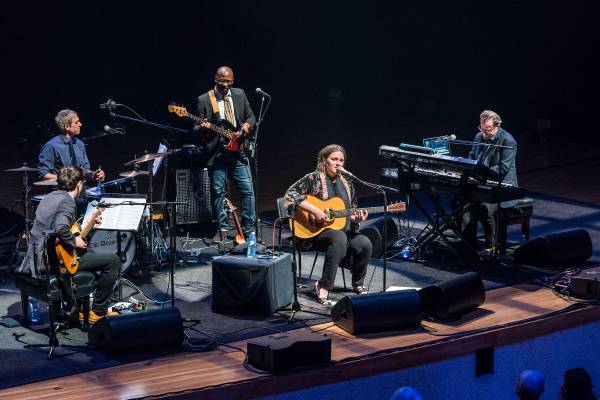 As Dance Me to the End made plain and Anthem reemphasized later in the concert, not only has she a particular flair and empathy for Cohen's work, she has surrounded herself with players of a calibre and subtlety that would not have been out of place in the great band of his final tours. Guitarist Aram Bajakian, keyboards player Andy Ezrin, bassist Paul Frazier and drummer Graham Hawthorne crafted gem-like solos and conjured seamless grooves, with You're Gonna Make Me Lonesome standing out. But they were equally convincing across the gamut of her musical interests: chanson, blues, jazz, folk, funk, pop, Americana and even rock'n'roll in the form of Chuck Berry's You Can't Catch Me.
This charming performance was Peyroux's best in Sydney since her first at the Basement 13 years ago, and yet, despite the success she has achieved, she struggles to hit the dead centre of just too many notes.