Lyric Theatre, January 8
7.5/10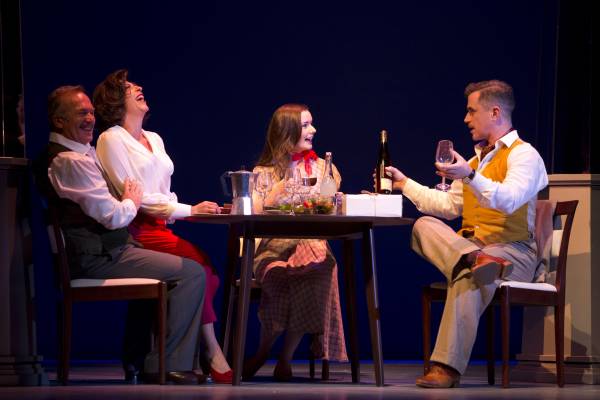 One's ability to succumb to Cinderella stories tends to wither with age – and I don't mean reaching one's riper years. About 10 should do it. So this withered fruit sat with arms folded, little inclined to cut a musical version of Madeleine St John's novel The Women in Black much slack in the early scenes. An already sweet story thickened with songs seemed likely to have me gasping for air by intermission.
Or so I thought. But ever so slowly, millimetre by millimetre, my arms slackened and unfolded, and the characters, the story, Carolyn Burns' book and Tim Finn's music and lyrics began to engage.
St John's story is certainly a box-ticker: among the themes on the checklist are the empowerment of young women, the benefits to this country of migration and the good that come to those who strive hard enough or are patient enough.
Bright and bookish Lesley, who prefers to be called Lisa (Sarah Morrison), is fresh from her final year in school when she takes a temporary job in the women's department of a fashionable Sydney department store in the late 1950s. There she has the good fortune to fall under the wing of Magda (Natalie Gamsu), an exotic, sophisticated "Continental" who knows not just about clothes, but about food, wine and culture, and whose husband, Stefan (Greg Stone) is as obsessively widely-read as Lisa, herself.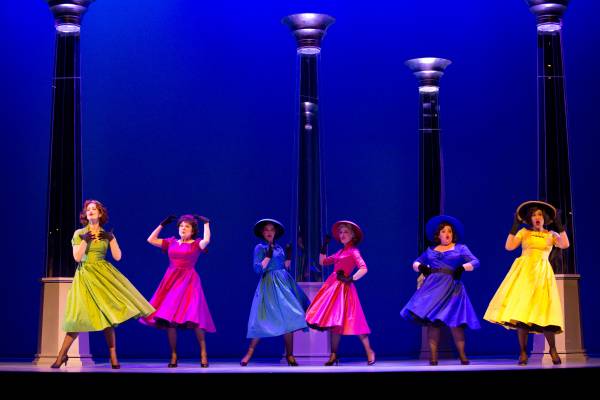 This Cinderella story is surrounded by subplots about the other shop-assistants – the "Ladies in Black" of the title. So as well as the stoush between Lisa and her father (also played by Greg Stone) over what he sees as her madcap intent to go to university (worse, to be a poet!), we follow the marital strife of one, the stoic loneliness of another and the inability to find a suitable man of another. The latter is Faye, who is brilliantly rendered by the fizzing Ellen Simpson, and who ends up successfully wooed by Rudi, a friend of Magda and Stefan played with typical panache by Bobby Fox (of Jersey Boys fame).
The work of both Burns and Finn can't quite escape a certain archness, soppiness and predictability on occasion, not to mention that sense of those theme-boxes being neatly ticked, and yet they also rise above this to tug at the heartstrings with unexpected frequency. Finn's music (realised by a sextet upstage) is at its best when it espouses a café-society blitheness rather than a cuter pop quality, and his lyric writing is often clever, witty and loaded with surprise rhymes.
Gabriela Tylesova further burnishes her design reputation by creating a simple set with three revolves that throws the spotlight on to the fun she has had creating the gowns – those worn and especially those on display. Director Simon Phillips ensures the show (for Sydney Festival) is polished to the sheen of the original Cinderella's slippers. I admit to a conversion.
Until January 22.