Kamasi Washington has the magic key – the one that unlocks the door to hosts of younger people attending jazz concerts. On his previous tours the saxophonist/composer packed out firstly the Metro Theatre and then the Concert Hall with audiences whose excitement level might more usually be reserved for Drake or Kendrick Lamar.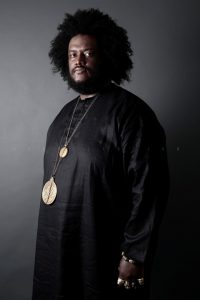 Part of Washington's popularity derives from his collaborations with hip hop star Lamar. But, speaking from his Los Angeles home, the 41-year-old doesn't try to second-guess the reasons for his messiah-like effect on the young. "As a musician or artist all you can really do is just make music that is true and honest to you, and then people will receive it how they receive it," he says. "Music at its core is a means of self-expression, and if you really and truly express who you are and what you believe, there is a truth and honesty to it. When you're not [doing that], people won't feel the music as much."
Washington certainly brings commitment to the table. His fourth album, 2015's The Epic, was a three-hour marathon featuring a 12-piece band, nine-piece string orchestra and 14-voice choir. "I'm the kind of person that when he makes his chilli, puts a hundred ingredients in it," he says and laughs. "So using lots of colour is part of my DNA."
As is artistic endeavour with no barriers. He wrote the soundtrack for the Becoming documentary about Michelle Obama, and has strayed beyond music entirely to pursue film and graphic novel projects. He makes a massive, bruising sound on a tenor saxophone, and his ambitious compositions can carry those rare-for-jazz qualities of grandeur and majesty, which Duke Ellington and John Coltrane managed in begone eras, but not many others.
"I guess I just hear that way," he says. "I hear in layers, and so a lot of time making music is this kind of layering process where I add a thing, and then I add another thing to it, and another thing to that, and at some point it feels like it's full enough for me. I usually think in terms of mixing colours, and the way they play with each other."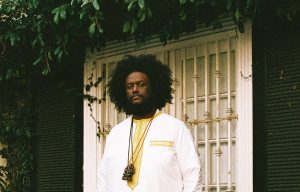 Growing up in the musical melting-pot of Los Angeles was vital to his conception and composing. "I've played in Cuban bands, R&B bands, jazz bands, classical orchestras, gospel choirs, churches, rock bands – just so many variations, and the city has all of those things," he says. "It's really like 10 cities in one. When I was younger, I was playing two or three gigs every night, and I was playing all over the place. My goal was always, whatever style they were playing, it felt like that was the only thing I did. I really just engulfed myself in all these different cultures, and all these different approaches."
Washington initially tried to learn the "pure" version of each musical idiom, and only when he had fully absorbed that would he dare to intermingle them. "You start to just see how similar they already are: how many shared commonalities they already have," he says. "Each style of music has like a heart to it, and if you really can get to that heart, it is kind of universal in a way…
"I feel like music comes to us," he continues, "rather than comes from us. So sometimes you have to wait for it to arrive, and you keep standing in the wind of creativity waiting for it to blow to you. I'm constantly writing new songs, but sometimes it takes years for them to be finished; sometimes it takes a day. It's like a tree, and sometimes it takes longer for some trees to grow than others… And that's just because I'm a perfectionist. I'm not a perfectionist in the sense of wanting to have a whole lot of control. I feel like generally the music is best when I just let go, and let it be what it wants to be. So I'm somewhat of a perfectionist, and somewhat not. I'm a lightweight perfectionist!" he decides, and gives another big-hearted laugh.