John Painter Hall, June 8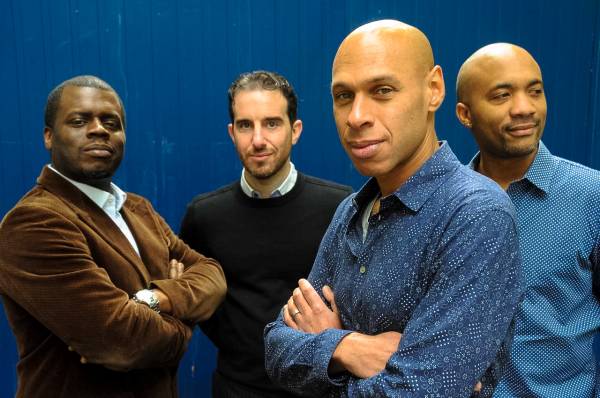 To hear the Joshua Redman Quartet within four days of Charles Lloyd's band was to hear two of the most flexible and thrilling rhythm sections in contemporary jazz. Both shared the slippery bass playing of Reuben Rogers, teamed with drummer Eric Harland in Lloyd's band and Gregory Hutchinson here.
Ultimately the Lloyd concert was more profound, but this one showed how playful the art of improvisation can be, without undermining the musical and emotional stakes.
Jazz is too often tightly confined and played with too little panache, daring and surprise. Redman has been guilty of these sins himself, but this was easily the finest playing of his three recent Sydney visits. It was also the first time he has brought his complete long-term quartet, with pianist Aaron Goldberg.
His improvising was generally more audacious and engaging; less academic and predictable. His solo tenor saxophone introduction to his own Curly Q encapsulated the band's love of juxtaposing extreme contrasts, whether between high notes and low, loud sounds and soft, coarse timbres and sweet. Elsewhere his control of the tenor's upper register was especially striking, casting an eerie haze across some of the less overtly jazzy pieces, such as Blonde Redhead's Doll Is Mine and Goldberg's Shed.
Goldberg was on his fourth Sydney visit, having brought his own trio with Rogers and Hutchinson here twice, and before that a version with Rogers and Harland. Like Redman his finest work came when they stepped slightly away from the jazz mainstream, so there was more scope for him to sculpt moods and deftly modify them, and to toy with the trajectory of unfolding dramatic narratives.
For sheer drama the king of the stage was Hutchinson, whose drums were tuned to an opulent resonance, and whose love of sudden massive punctuations retreating instantly to almost imperceptible whispers bolstered the collective playfulness. Rogers took the same delight in riding and prompting these massive shifts turbulence and propulsion as he did he did with the even more remarkable Harland.