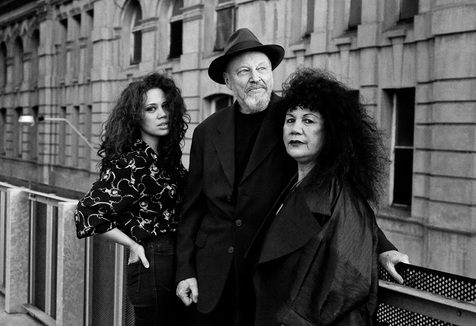 Pop singers toying with jazz are usually extending wilting careers rather than doing jazz any favours. Jade MacRae is different. Not only is her pop career still thriving, but jazz is in her genes.
MacRae is the daughter of pianist Dave MacRae and singer Joy Yates, whose jazz pedigrees span half a century and three continents. Two years ago the three family members came together in Bloodlines, a brilliant collaboration being resurrected for this year's Sydney International Women's Jazz Festival.
This time the focus shifts from original material to songs mainly associated with Sarah Vaughan and Carmen McRae, Jade's inspirations when a budding singer.
"Jade is a great improviser and understands the jazz idiom," says her father. "I knew she had musical skill from the age of about three years old."
She studied classical piano and violin before, at 17, asking her mother for singing lessons. Yates was wary. "But she turned out to be an amazing student who kept surprising me," Yates says. "And still does."
Although Jade ended up pursuing pop she confesses to feeling "a little bit of disappointment that I didn't get to investigate jazz further, as it was something that I really loved, and I've always felt like it could be a life-long pursuit. Whereas in pop music there seems to this stigma of needing to be young."
She regards her parents as "masters of their crafts", and feels "pretty lucky to be able to collaborate with them". Nonetheless all bands have disagreements. How does the family dynamic affect that?
"It can get heated," Jade admits, and laughs. "Sometimes in rehearsal I tend to revert back to my 18-year-old self in a way. I really feel that need to assert myself creatively."
That was partially what drove her from jazz to pop in the first place, despite having parents who always passed the "coolness" test. "Part of me wanted to do something that was my own," she says. "I suppose to prove that I was independent, and not just a product of them – which, as it turns out, I really just am! You learn that with time."
Bloodlines: Sound Lounge, November 16.