State Theatre, May 5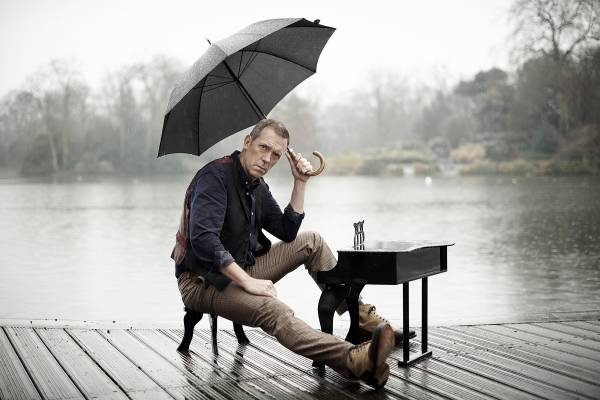 It can go either way with these actors becoming musicians and vice versa: revelation or fiasco. Actor/comedian Hugh Laurie is not exactly a Johnny-come-lately to music. A pianist for 48 years, he also sings, plays guitar and has steeped himself in the blues. But the move to recording and touring is new, and it works for three intertwined reasons: he brings no ego to the music, he is innately likeable and he has assembled the magnificent Copper Bottom Band.
These attributes are applied in the service of exposing early twentieth-century blues to fans probably largely paying homage to the star of TV's House, and who may not know Bessie Smith from Lead Belly.
Laurie's wit and likeability ensure they encounter neither a po-faced musicology lesson nor a spot-lit-star-plus-nameless-accompanists show – which is smart, because the Copper Bottom Band may be finest blues outfit to visit since Muddy Waters came here 40 years ago.
Double bassist David Piltch and especially drummer Herman Matthews made each beat of every groove so fat as to be in danger of exploding from morbid obesity. Add two exceptional singers in Gaby Moreno and Jean McClain (who were centre stage for half the concert) and three commanding soloists in Mark Goldenberg (guitars/keyboard/accordion), Vincent Henry (reeds) and Elizabeth Lea (trombone), and the music was realised with living panache rather than just due reverence.
That the stand-out song was sung by Laurie confirms that the man is far from out of his depth. He and the band have developed an arrangement of St James Infirmary Blues that was initially laden with instrumental drama, before lurching forward on a wicked groove to underpin his credible, gravelly singing.
Laurie could have left us with that, however. At two hours and 20 minutes the show became a nudge flabby, although this, too, was born of enthusiasm and generosity rather than any look-at-me obsession. More power to him.