Concert Hall, February 4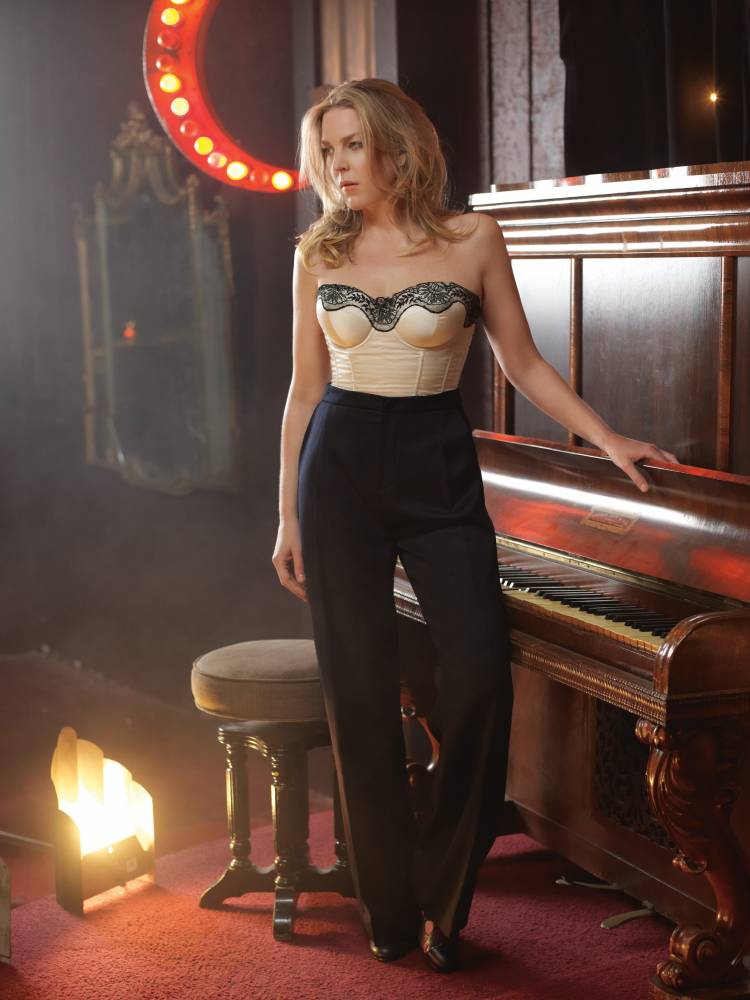 About nine years ago – well into her phenomenally successful career – Diana Krall began to come out of her shell. Now the need for that shell is almost gone. Having gradually grown chattier and more at ease with the frightening reality of an audience over the years, this time she dared to let us glimpse the engaging humour behind the shyness; dared to let us in on fragments of her private life with husband Elvis Costello, their twin sons and her father and late mother.
This would usually be irrelevant in reviewing a jazz concert, but with Krall it seems that the more relaxed she grows with the peripherals of performing the more she is inclined to excavate deeper into a song. Although she will probably never be a singer to shred hearts Billie Holiday-style, she has developed a way of using understatement poignantly, like a writer who, by leaving something unsaid, maximises communication with the reader. This was particularly evident on Let It Rain.
She told us she has recently toured with Neil Young, and, with just her piano for accompaniment, segued from A Man Needs A Maid into Heart of Gold, letting a rawness come as close to the surface as I have heard her do. At the polar-opposite end of her repertoire she and her band turned Cheek to Cheek into a rapid-fire rhythmic game of great wit and vivacity.
Old hands Anthony Wilson (guitar) and Karriem Riggins (drums) were joined by bassist Paul Keller. A supple band, they were also versatile enough to tackle Tom Waits or Antonio Carlos Jobim, Peggy Lee or Burt Bacharach. For half the songs the strings and winds of the Sydney Symphony under Alan Broadbent added a lushness that suited Krall's distinctive half-sexy, half-detached approached, and worked especially well on Love Letters. Finally a tribute to the sound engineers: never have band and orchestra been mixed so seamlessly in the Concert Hall.
Diana Krall: Adelaide Festival Theatre, February 8; Melbourne Hamer Hall, February 10, 11, 12., Leeuwin Estate, Margaret River, February 15, 16.