PARADIGM
8/10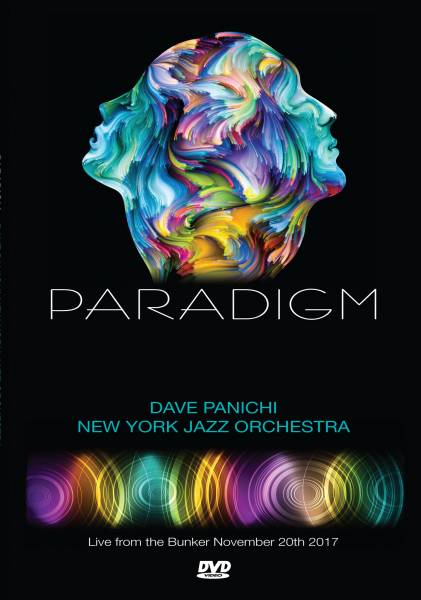 Some people do get to realise their dreams. In 2017 trombonist Dave Panichi flew from Sydney back to New York, where he had been based for many years, and assembled the New York Jazz Orchestra to record music he wrote and arranged. Panichi, whose past includes stints with the bands of Buddy Rich, Toshiko Akiyoshi, Slide Hampton, Bob Mintzer, Maria Schneider and Frank Sinatra, to name just a handful, put together a cracking collection of players for this project, and they needed to be. They are confronted by all sorts of challenges in terms of precision and cohesion in realising his diverse compositions and imaginative arrangements.
Of course the pieces where the horns are really punching and the rhythm section (hinged around bassist Jay Anderson and drummer Dennis Mackrel) is swinging hard are fun, but ultimately I prefer the material with more an air around the notes, and a more nuanced use of the instrument combinations. The slightly mysterious Simple Song (dedicated to Bob Brookmeyer) exemplifies this, as does the title track, with its call-and-response motifs between saxophones and muted brass, a dialogue that gradually intensifies until it launches a warm tenor solo from Rich Perry over such a supple bass riff from Anderson.
Panichi himself features on the slow, blues-inflected Ruby, with beauty of line and tone combining in a pithy solo, and Perry spreads his warmth of sound and ideas around again on the Latin-tinged Sensuale. Max, dedicated to Panichi's son, has a vibrant use of instrumental colours and in-built playfulness in the skittering lines intersecting with Mackrel's expert drumming. The only standard is a silken arrangement of Do You Know What it Means to Miss New Orleans?, and the set is rounded out by the storming Pyldriver, with howling guitar from Pete McCann and pugnacious drum interludes form Mackrel.
The sound is excellent and the unfussy video coverage shows you just what you'd like to see. This is some achievement.