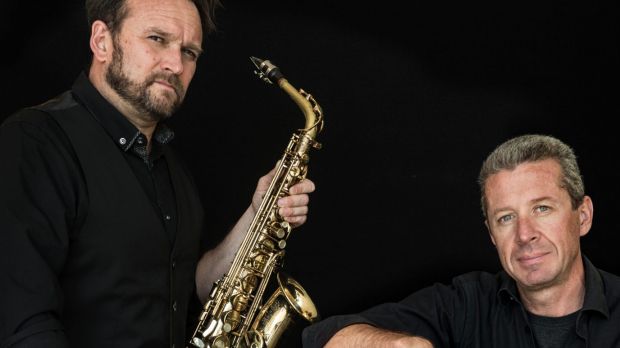 David Theak and Simon Barker didn't just want to put on a jazz festival, they wanted to curate something unique. Their solution – to prioritise master-classes and collaborations – dovetails neatly with the festival in question taking place at the Sydney Conservatorium of Music.
The inaugural Sydney Con International Jazz Festival compresses performances by 100 musicians into one day and one building. Its international component includes drummer Jim Black, pianist Tigran Hamasyan, saxophonists Greg Osby and Will Vinson and singer Jo Lawry (originally from Australia). These musicians will host master-classes and collaborate with an impressive Australian contingent (other than Hamasyan, who performs solo). Guitarist James Muller, trumpeters Scott Tinkler and Phil Slater, saxophonists Sandy Evans and Julien Wilson and singer Gian Slater are among the many locals.
"What we tried to do was to make Australian musicians integral to everything we did at the festival," explains Theak, the saxophonist who runs the Conservatorium's jazz course. "We just figured that the Australian scene, and in particular the Sydney scene, needed a bit of support."
Black will be reunited with Wilson, bassist Christopher Hale and guitarist Carl Dewhurst, with whom he worked at the Opera House 10 years ago. Osby will play with pianist Tal Cohen, saxophonist Jamie Oehlers, bassist Phil Stack and drummer Tim Firth.
The nine morning master-classes are open to the public, and Theak hopes people will attend "to get inside the heads of the artists, and find out how and why they're doing things, which might lead to some further inspiration for local musicians in the scene."
"For me it makes the experience multi-layered," adds Barker, a drummer and jazz lecturer. "It's very different when you get to hear someone talk about the things they do. It's such a new way to experience their music, and then you go and see them play later in the day."
For the students to hear these musicians on home turf may help demystify the process. "It gives them that sense that it's not just all mythology and things that happen overseas," says Barker. "You can do it if you're in Sydney and at the Conservatorium."
Theak notes a buzz of excitement within the student body about the event. "They can't wait," he says. "To see Jim Black performing where they do their concert practice every Wednesday afternoon is going to be a real experience!"
SCIJF: Sydney Conservatorium, Sunday, June 4.