Concert Hall, June 27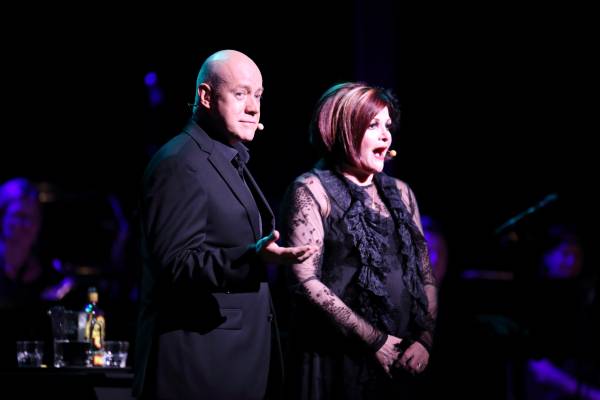 Anthony Warlow's extraordinary career has ranged from Mozart to Sinatra. Along the way he has shared the stage with Dame Joan Sutherland, haunted the Paris Opera, rounded Eliza's vowels and taken Broadway by storm. The latter finally happened in a production of Annie that united him with Faith Prince. Such was their rapport – clearly including a shared sense of humour – that this show, Direct From Broadway, resulted.
Of course Warlow had to sing Music of the Night, but thankfully he disposed of it early. The first real highlight came when he deftly reprised the self-congratulatory sarcasm and wit of Professor Higgins in I'm An Ordinary Man. He and Prince offered a beautifully weighted duet on Do You Love Me? (Fiddler on the Roof), and then the scrumptiously comical A Little Priest (the Sweeney Todd "pie" song).
Warlow could make familiar song lines seem new, or could amuse us with his mimicry (including Marlon Brando as the Godfather). Then he stopped the room dead with an imposing What Kind of Fool Am I? Prince's riposte was The Boy From… (The Mad Show), a hilarious reworking of Jobim's The Girl From Ipanema. Warlow's Luck Be A Lady was a master-class in phrasing, and they shared the fun of Sue Me. Without A Song was Warlow's worthy finale.
In this scrimping age to have a full orchestra open the show with an overture (Gypsy) seemed almost luxuriantly decadent. The Sydney International Orchestra was conducted by the show's musical director Joey Chancey, and the amplified sound was sumptuous.
Prince is a consummate Broadway professional and arch comedienne, yet the  scope of the songs and characters that fit her likes gloves is relatively narrow. This was only emphasised by Warlow's ease in plunging from monumental to knockabout, from high wit to aching sadness. Although dazzlingly good, she shrank in comparison with this towering sing-anything, act-anything talent. Nonetheless they would be perfectly cast as the leads in Sweeney Todd. Someone should do it.