Empty theatres due to pestilence – routine in Shakespeare's time – created financial black holes sucking the lifeblood from companies, venues and individuals. Our governments, meanwhile were bewilderingly slow to understand that COVID was at least catastrophic for the arts as for the travel and hospitality industries.
Streaming, embraced by many musicians, was less attractive to local theatre-makers, given the costs and complexities of a viable production, and the fact that filmed theatre instantly falls in danger of primarily being a cinematic experience. Nonetheless several attempts were made, such as the Griffin Lock-In series, in which each artist had just a week to devise an hour-long entertainment and then perform it live. "It's not shit. It's ramshackle", the multi-talented Jordan Raskopoulos assured us at the outset of her Renaissance Hydra which, while intermittently stagnating and hitting technical headwinds, was laced with racy humour.
The finest local stream had Toby Schmitz performing Will Eno's Tom Paine (Based on Nothing) live each night for a week at an empty Old Fitz. With no audience, nine cameras became Schmitz's confidants, mercilessly engaging us in a play he co-directed with Andrew Henry that reeled with fantasies, paradoxes, idle thoughts and flitting possibilities. Aided by Schmitz's detached tone, the writing was a fine weave of sadness, sex, longing, amusement, regret and the macabre. All that hindered the production was the sound.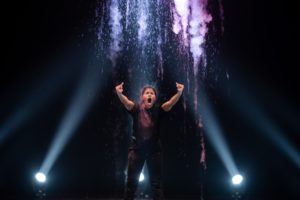 The pre-COVID star was Wake in Fright, Declan Greene improbably turning Kenneth Cook's 1961 novel into a one-woman play for Zahra Newman. Greene and his team squeezed the kernel of Cook's book about outback men behaving badly into an extraordinarily theatrical experience, despite Newman's mostly standing at a microphone. Fizzing with physical energy and scary veracity, she swapped between countless voices, some of which were treated electronically, so the characters who weren't Grant, the beleaguered protagonist, became grotesques infesting our imaginations.
The lights went off in our theatres in mid-March, and the first flicker returned on July 24, with producer/director Les Solomon's COVID-safe presentation of Keith Bunin's feisty The Credaux Canvas at El Rocco. The performances by Samson Alston, Jasper Bruce, Rachel Marley and Beth Daly were commendable, especially given the trying rehearsal circumstances. Bunin's work, however, wobbled in trying to balance trashing the art world's tendency to value a signature over a work, and exploring the hollowness at the centre of his self-obsessed characters.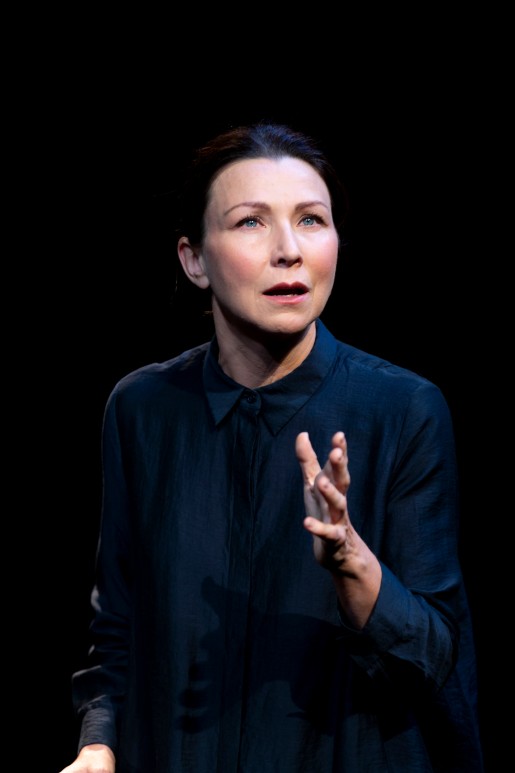 Belvoir returned on September 16 with Virginia Woolf's incandescent 1929 polemic on corporeal and literary patriarchies, A Room of One's Own – so named because she maintained that, in order to write, a woman required financial independence and her own room. This production was to have opened in March, so Anita Hegh, playing Woolf-as-lecturer, kept the 80-minute text in some state of preparation for six months. And what writing! – as when a weary Woolf declared it time to "roll up the crumpled skin of the day". If occasionally slightly soft, Hegh illuminated the poeticism and caught the shifting tempo and vehemence of ideas so well that you hung off each new thought like a jilted lover waiting for the phone to ring. So at first it seemed a distraction when co-adapters Carissa Licciardello and Tom Wright added a second, silent role, played by Ella Prince, best described as Woolf's flaring imagination, and depicted in wildly different visual and emotional states in a glass box – that is, the "room".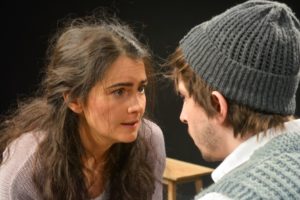 Brian Friel's Molly Sweeney (1994) at Fight Path Theatre grippingly sustained narrative tension via monologues swarming with subtext. Molly (Grace Naoum), Frank (Matt Abotomey) and Rice (Yannick Lawry) swapped accounts of the latter surgically gifting the almost blind Molly some semblance of sight, the excruciating irony being that the two sighted characters' vision was clouded by self-interest. Like much Irish theatre, the play would sink into a bog of its own brooding were it not buoyed by humour, and were the two men not so warm-hearted, despite their gaping fault-lines. All three performances in Hailey McQueen Clock & Spiel production were exceptional. Perhaps the ending could have been more emotionally telling, but Friel's art transcends the vulgar world of pulling heartstrings by numbers, and all involved profoundly grasped the great writer's harrowing intent.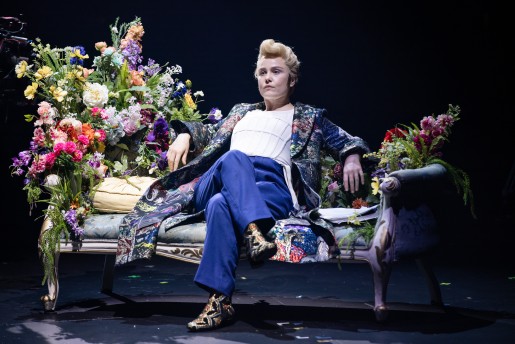 Had one wondered how STC artistic director Kip Williams spent the pandemic (other than trying to keep a flagship company alive), the answer exploded in our faces the night The Picture of Dorian Gray opened. Video has been infiltrating our stages for some years, often feeling like a gimmick, but as a solution to adapting Oscar Wilde's story of a portrait that ages while its subject retains eternal youth, it was ingenious. In echoing social media's shameless narcissism, the screens' content and the live videoing process actually enhanced the production's theatricality. Eryn Jean Norvill played all 26 roles: some live, and some pre-recorded versions of herself on moving screens, with whom, in a blaze of technological virtuosity, she interacted. Norvill's sonorous voice knitted with Wilde's opulent language, and her characters were so rounded and real you could almost smell them. She, Williams and the brilliant design and technical teams brought Wilde's tale to throbbing, violent, beautiful, disturbing and magical life. Still playing, this is a theatrical coup to rival the best of Robert Lepage or Complicite, and you'll kick yourself if you miss it.